The public transportation network in Belgrade is covered by Buses, Trams, and Trolleybuses. The construction of the first line of Metro is planned for 2027 and the second one by 2030.
BUS, TRAM and TROLLEYBUS
Non-personalized "Bus Plus" card is the best way for you to pay the fare, and it can be acquired at every kiosk on the street. It costs 250 RSD (approx. 2 euro). Soon, it will be substituted with a new "Beogradska kartica" (eng. "Belgrade Card"). For now, let's focus on the "Bus Plus2 card. When you buy it, it is empty and you have to charge it with the amount of money sufficient for at least one ride. The cost of using the public transportation for 90 minutes in Belgrade urban area is 89 RSD (approx. 0,75 euro). When you enter the vehicle you lean your card to the small device on the handle and you will be charged for hour and a half of driving. Feel free to charge your "Bus Plus" card with the amount needed for several rides.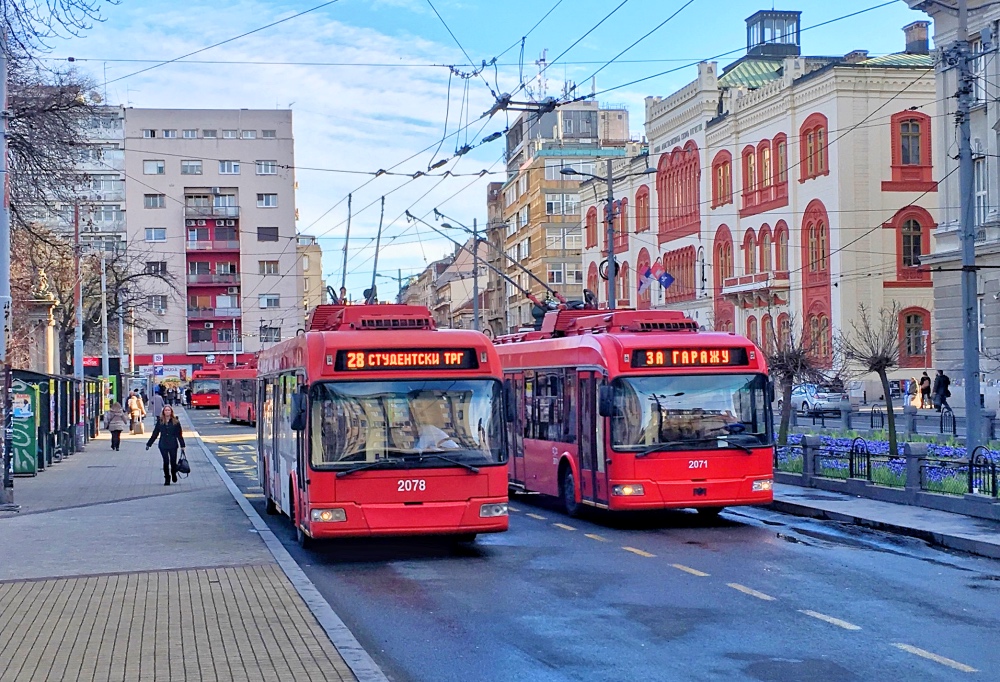 If you want to purchase a daily ticket (1, 3, or 5 days of usage), then you will pay 40 RSD (approx. 0,3 euro) for the card, and additional 250 RSD for 1 day (entire day except 12am to 4am), 700 RSD for 3 days (entire day except 12am to 4am), or 1000 RSD for 5 days (entire day except 12am to 4am). You need to read it on a device each time you enter the vehicle.
Our friend Darius from Germany commented: "Public transport was annoying. We tried to take buses and trams, but it was very difficult for us to find the route. Google maps doesn't work, you couldn't find a simple web app with departure and destination to show you the way. There is a map of public transport but it is way too high level and you cannot always find your position. You do not have machines at the stations where you can buy tickets, not like in other cities where you can find it on every major bus stop. So we didn't use public transport at all. But I think that it is easily fixable, you just need to put some proper time schedule for people to look it up and such minor adjustments."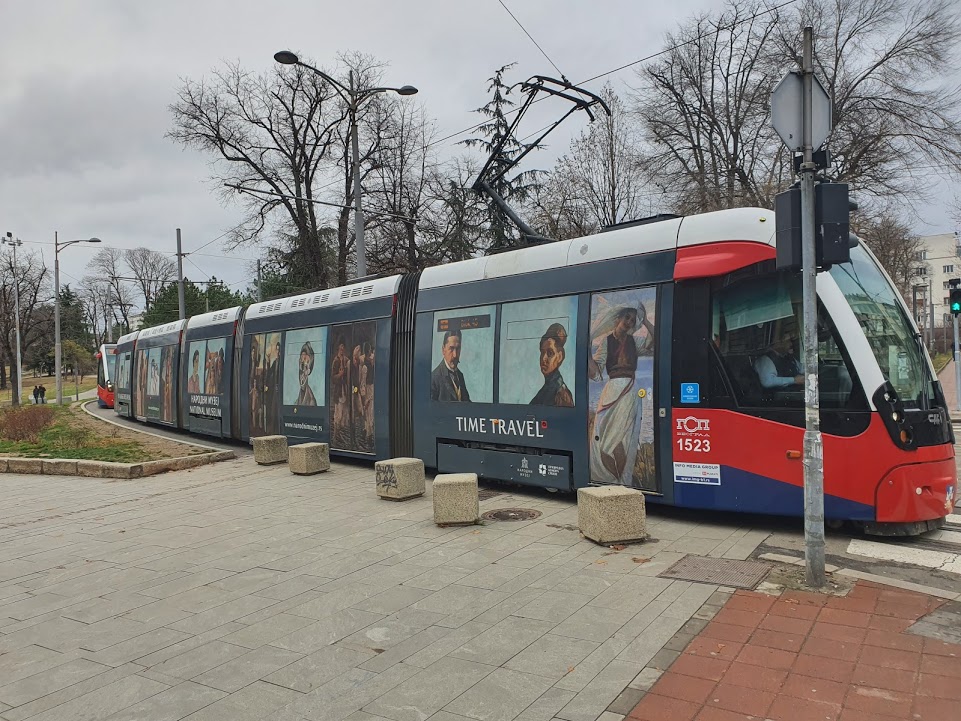 PRINCIPAL LINES
We will point out several public transportation lines that can get you to Belgrade's points of interests, that are a bit far off. So, if you want to visit Museum of Yugoslavia and the House of Flowers, or see Partizan FC football stadium, or go to the Belgrade Centre Railway Station, you take Trolleybus no. 40 or 41 at the station across the Main Post Office, by the National Assembly of Serbia. This line will lead you all the way through Kneza Miloša street, and when you pass the bridge over the highway and turn left, you can exit at the first (for the Railway station), the second (for the Museum) or the third stop (for Partizan FC stadium).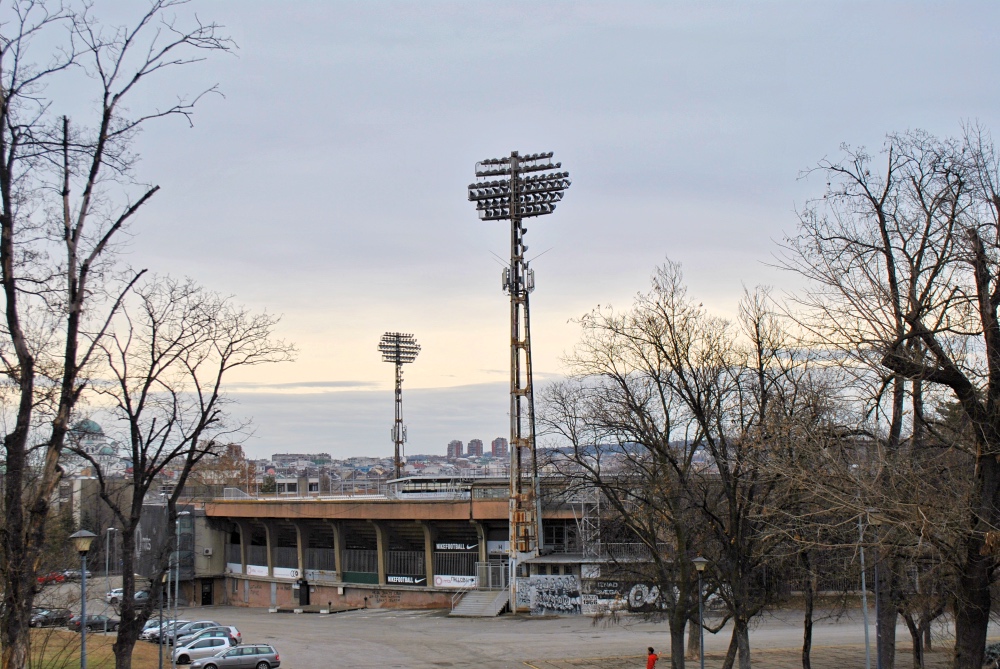 Partizan FC Stadium
If you want to go to Crvena Zvezda FK football stadium (Rajko Mitić Stadium), the easiest way is to take Bus no. 48, at the station Tašmajdan Park, across the Faculty of Law. Or, if you are near Slavija Square, then you can grab Bus no. 47 at the first station (50 meters up Bulevar Oslobodjenja st.). Or, if you are at St. Sava's Church, on the Vračar Plateau, there is a station right across the street, where you can wait for Buses 47/48.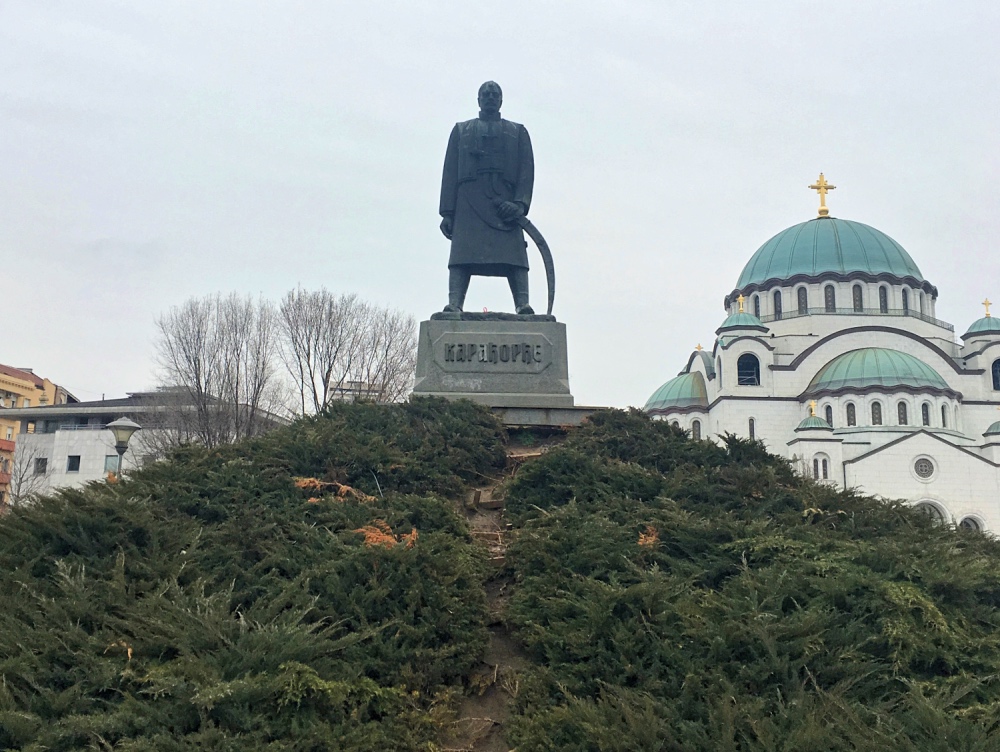 Monument to Karadjordje, leader of the First Serbian Uprising, in front of the St. Sava's Church
If you want to get quickly to St. Sava's Church, from let's say, Terazije square, you can take whatever Trolleybus you catch there (at the station in front of Hotel "Moskva" and Palace "Anker") and you exit at the third station (the first one after Slavija Square), and take the street on your right for about 100 meters. Or, you can take Bus 31, also from Terazije square, that will lead you directly to Vračar Plateau and the Church (you exit also at the first stop after Slavija Square).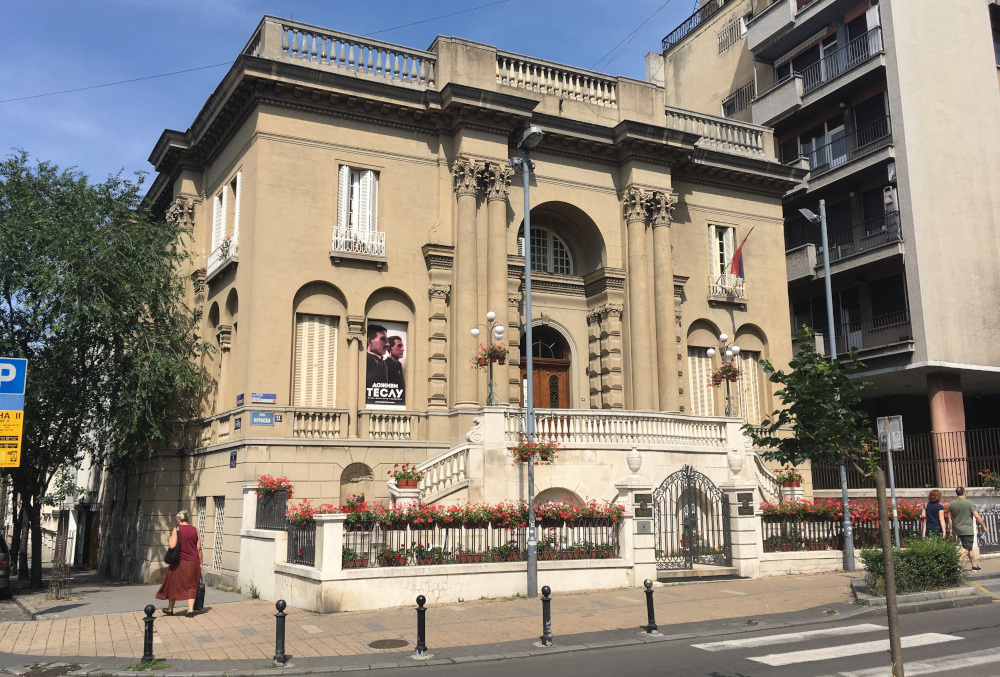 Nikola Tesla Museum
If you want to reach Nikola Tesla Museum, you can take Buses 26 or 27, from Republic square or Pioneers park (across the main entrance to the National Assembly). You exit at the 4th station (or the 3rd one from Pioneers Park), at the Faculty of Law and Hotel "Metropol Palace". Then you take the street on your right (Prote Mateje st.) for about 100 meters.
If you continue along with the Bus 27, you'll get to the Faculty of Technical Sciences (photo on the top) with the monument to Nikola Tesla in front, then to Cyril and Methodius Park and the monument to Vuk Karadžić. This would be at the crossroad of King Alexander blvd. and Theodore Roosevelt st. From the station at Vuk Karadžić's monument, the third stop down Roosevelt street is "Aleksandar Nikolić" hall of sports (former "Pionir" hall of sports), where predominanlty basketball matches of the ABA (Adriatic League) and Euroleague are played. The home of both Partizan BC and Crvena Zvezda BC. One stop before, there is the New Cemetary with the Memorial Cemetery of the Famous Serbian People, the Jewish Cemetery, and the Cemetery to the Liberators of Belgrade.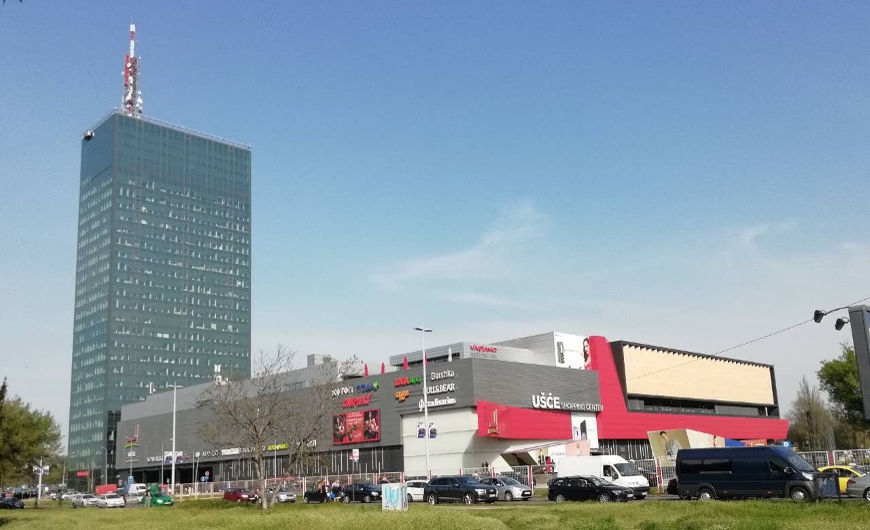 Ušće Shopping Center and Tower
If you want to get to New Belgrade side -> Ušće Park complex, the Museum of Contemporary Art, Ušće Shopping Mall, Hyatt Regency hotel, Crowne Plaza hotel, or Belgrade "Štark" Arena, you can take Tram no. 7 from Resavska st. (close to Tašmajdan Park / St. Mark's Church). Or if you are close to Zeleni Venac (near Terazije square, Republic square, or Knez Mihailova street), you can take whatever Bus you find there (at Zeleni Venac farmers' market) and it will get you across Branko's Bridge and river Sava, but make sure you exit at the first or the second stop at the New Belgrade side.

Zeleni Venac
However, if you want to go to Zemun district, then you take Buses no. 84, 706 or 707 from Zeleni Venac.
If you are going to Belgrade Fair, then you take Tram no. 12, from Resavska st. (close to Tašmajdan Park / St. Mark's Church - this line is now closed due to works at Savski Square, but it will soon be resumed), or Bus no. 23 from the station across the Main Post Office, by the National Assembly of Serbia. If you continue further with Bus 23, after Belgrade Fair, you will get to Ada Lake, Belgrade's so called "riviera" or "sea side", and the newly constructed Ada Shopping Mall.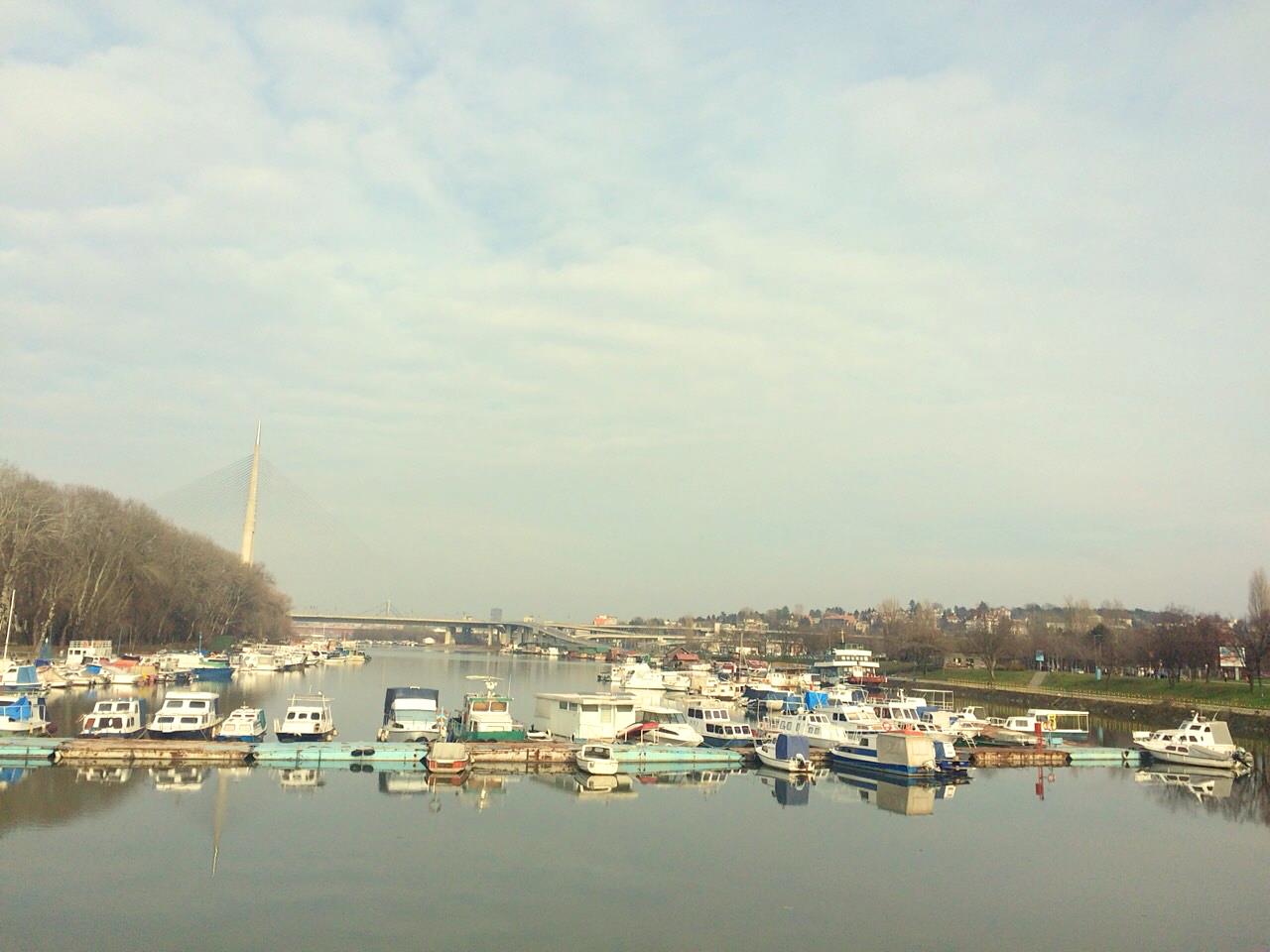 "Ada Ciganlija" docks
Public transportation in Belgrade is in the process of modernization, so you will see all kinds of different "specimens" on the streets, from aged ones still in use to newly acquired modern vehicles. Now, due to the reconstruction of main city streets and squares, many lines are changed so you may find difficult to move around using this kind of transportation. If you're going a little bit further away, you can always grab a taxi.
The war between worlds, the old one and the new one, rages in Belgrade on every corner, on every street, and that's what this city is all about - a constant spiritual battle in the sense of true cosmopolitism.
TAXI
If you find moving around the city's principal landmarks by the means of public transportation annoying, you can always take a taxi and reach your destination. Taxi fares are reasonable and it is more comfortable than taking a bus, for sure. Of course, you have to pay attention and use regular taxis. You can catch them on the street, simply waving or reaching out your hand when they pass by, or at the taxi station (at St. Mark's Church / Tašmajdan Park or Terazije square in the center of the city, for example). Other way is to call them on the phone and they will pick you up, but you have to give the operator the precise location. The major taxi companies are Pink Taxi, Radio Beo Taxi, Naxis Taxi, Lux Taxi, Plavi Taxi, Žuti Taxi... There are also apps that you can install and use, like Yandex Taxi, which is free for downloading on Google Play and App Store.
As for the prices, the start cost 170 RSD (cca. 1,5€). Then each kilometer on a working days and Saturday from 6 am to 10 pm costs additional 65 RSD (cca. 0,5€). From 10 pm to 6 am, on Sundays and festive days, the price is 85 RSD (cca. 0,7€). if you want to go outside Belgrade, the cost is 130 RSD per kilometer, or cca. 1,1€. If you want a taxi to wait for you, the cost is 750 RSD per hour, or cca. 6€.
To put it into perspective for you, a ride from Terazije square to St. Sava's Church, for example, would cost you more-less 3€.
CAR:GO SERVICE
Car:Go application is a very convenient way for you to find the transport around the city. Just download the app, register with your Visa or Mastercard and enjoy an efficient and professional service. All vehicles are new and comfortable, but still you can choose between Mini, Eco, and Business class at a very reasonable price. Find out more at the official web-site of the company.