London, Belgrade, like Paris, Texas, on a smaller scale. There is an unofficial London Square in Belgrade, or the whole neighborhood as some locals argue, that the people refer to just as "London". Every local knows it and often meet with friends "kod Londona" (eng. "at London"). Wanna know why?

At the corner of two central Belgrade streets - Kneza Miloša street and Kralja Milana street, in 1873 the hotel called "London" was built. It was a large one-storey building constructed in the spirit of romanticism. As this is one of the main urban crossroads in the city, it is difficult to avoid it if you have any kind of business downtown. The hotel was the main landmark of this part of the town, so people soon began to schedule their meetings "kod Londona" (eng. "at London"). From the records, we understand that the hotel itself was not too exclusive, but it certainly had pretty exclusive clientele. As the Parlament building was nearby, the main guests were the MPs.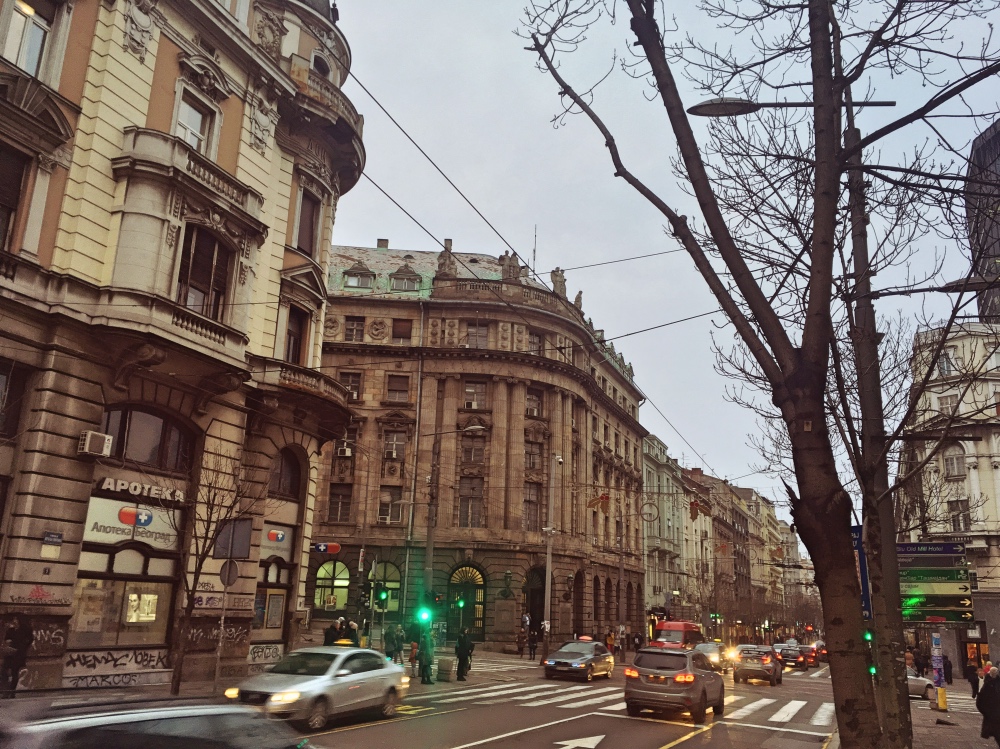 At first, the crossroad was dominated by the hotel, but in 1906, across the street, a great looking building of the Vračar Savings bank was errected. Then, in 1924, the magnificent palace of "Jadransko-Podunavska" Bank (eng. "Adriatic-Danubian Bank") was built diagonally across the hotel, taking the glory from the first two edifices. In the end, the square was shaped by errecting Dimitrijević family house in 1928.
The hotel was slowly losing its importance. However, the neighborhood was very attractive. In 1881 the first elctrical light bulb was lit in a tavern called "Proleće" (eng. "Spring") some 50 meters down Kneza Miloša street (later, on that spot, the building of the Electricity Distribution of Belgrade was built, and it stayed until the present day). The first tram line passed by the hotel, in 1892. The first traffic light was put there in 1953. And finally, the hotel was demolished in 1962. Instead of it, a big modern building of Belgrade's Chamber of Commerce was built. However, a restaurant called "London" was opened on ground level, as a reminder. Nowadays, there is nothing left of the old London in Belgrade.
Just the name, that will be forever imprinted in the collective consciousness of the local population. So, see you "kod Londona"!
Watch our featured video on YouTube and subscribe to our channel!