Sometimes a photo really cannot show a true magnitude of a venture, nor its beauty. So, I will not even begin to portray it with words. You have to see it for yourself. I will give you just a couple of facts.
Setting-up the Dome of St. Sava's Church in Belgrade was one of the most daring architectural projects of the time. Back in 1989, constructors were lifting a 4000 tons heavy Dome for 40 days to the height of about 40 meters. It was unprecedented.
And what's with the interior of the Dome?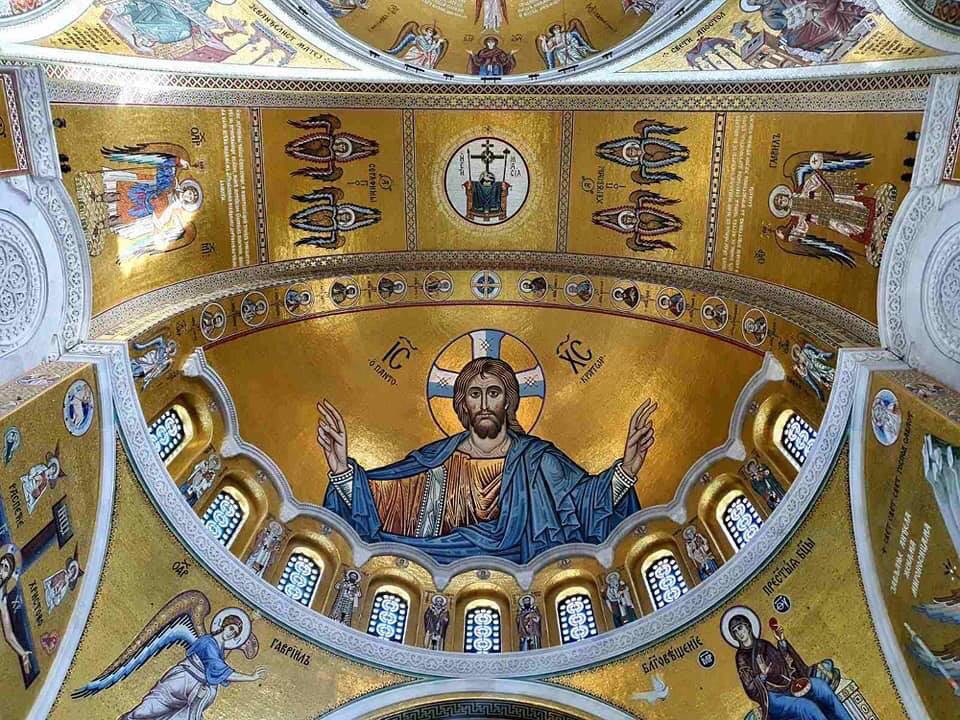 The giant mosaic of the Ascencion of Jesus was put in place in 2018. It was brought from Russia, in panels, total weighting 40 tons. In charge of this project was member of Russian Academy of Arts, Nikolay Mukhin. And 70 Russian and Serbian artists worked on it. The total cost was 4 million euros, and it was entirely donated by Russia's "Gazprom".
It was carried out in the old Russian, Serbian and Byzantine tradition and technique of painting. It represents Christ (about 14 meters long), with 4 angels, and then, in the lower part, Holy Virgin Mary with two archangels and 12 apostles all around.
This representation is somewhat unusual for Serbian churches, as commonly in the Dome would be Christ Pantocrator. However, this is not strange for Russian churches. Other thing, the Dome itself is very large (30 meters radius), so imagine a display of Christ Pantocrator of this magnitude?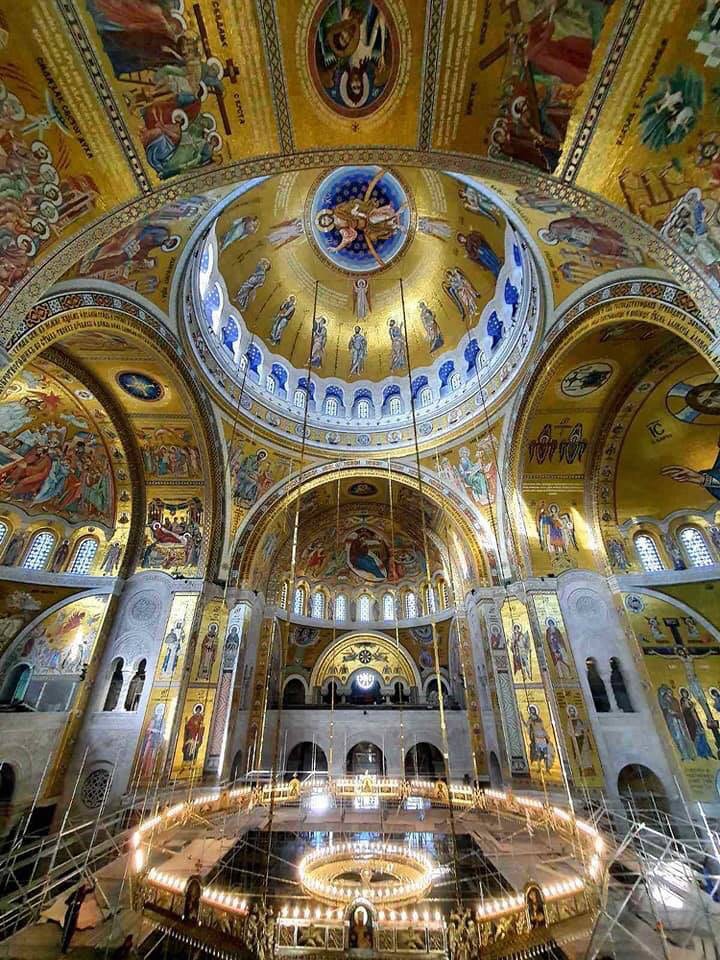 This solution perfectly fits. And everyone who saw it couldn't do much more than staring in admiration.