The Cathedral Church of St. Michael, in Serbian called "Saborna Crkva", was built in 1845, and it is facing the building of the Patriarchate, in the vecinity of Belgrade Fortress and Knez Mihailova street, in the very center of the city.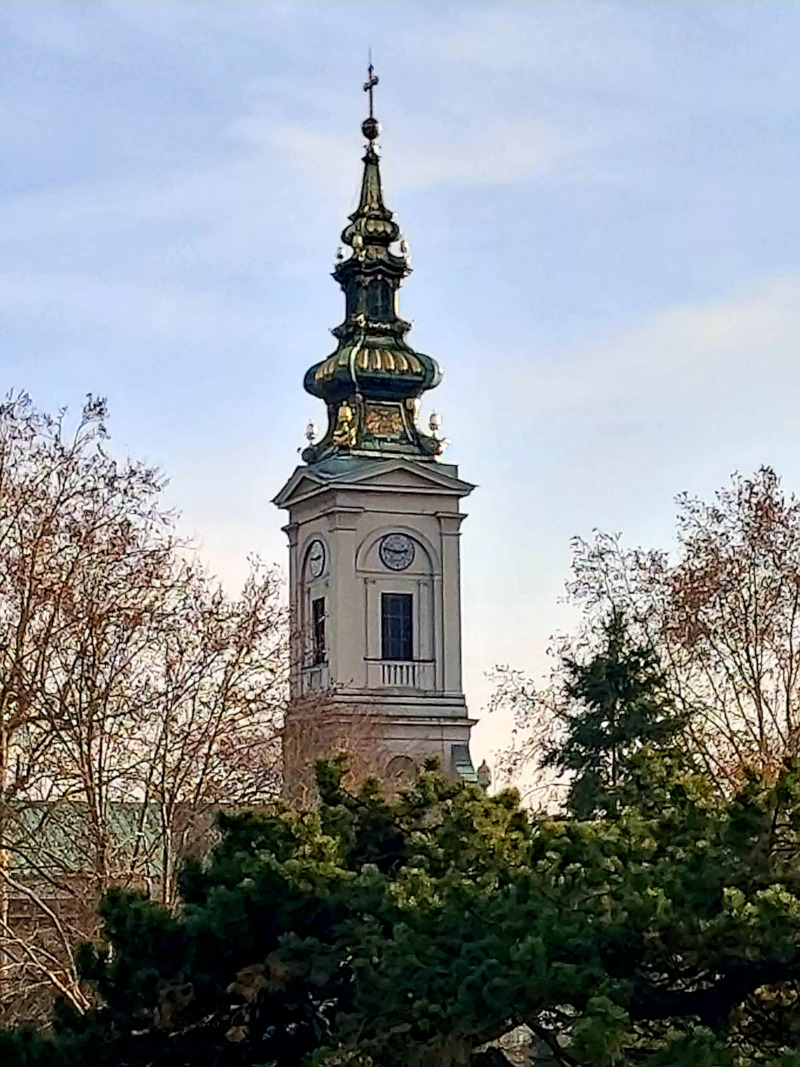 Bell Tower of the Cathedral Church of St. Michael
It is the second oldest Serbian Orthodox church in the city (the oldest being the Church of the Holy Apostles of Peter and Paul in Topčider park). It was built in a neoclassical spirit with baroque bell tower.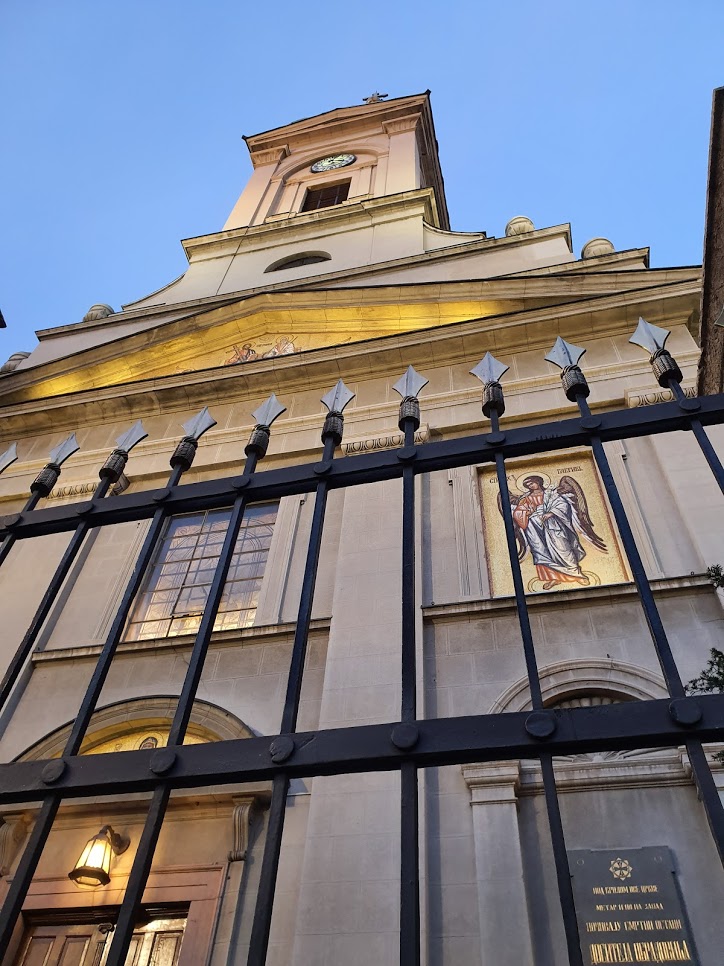 In the church are buried Prince Miloš Obrenović, the leader of the Second Serbian Uprising against the Ottoman Turks and the founder of Obrenović royal dynasty, and his son Prince Mihailo, one of the key figures in Serbian history, assasinated in 1868 (Knez Mihailova street was named after him, and an equestrian monument errected at Republic square, in front of the National Museum).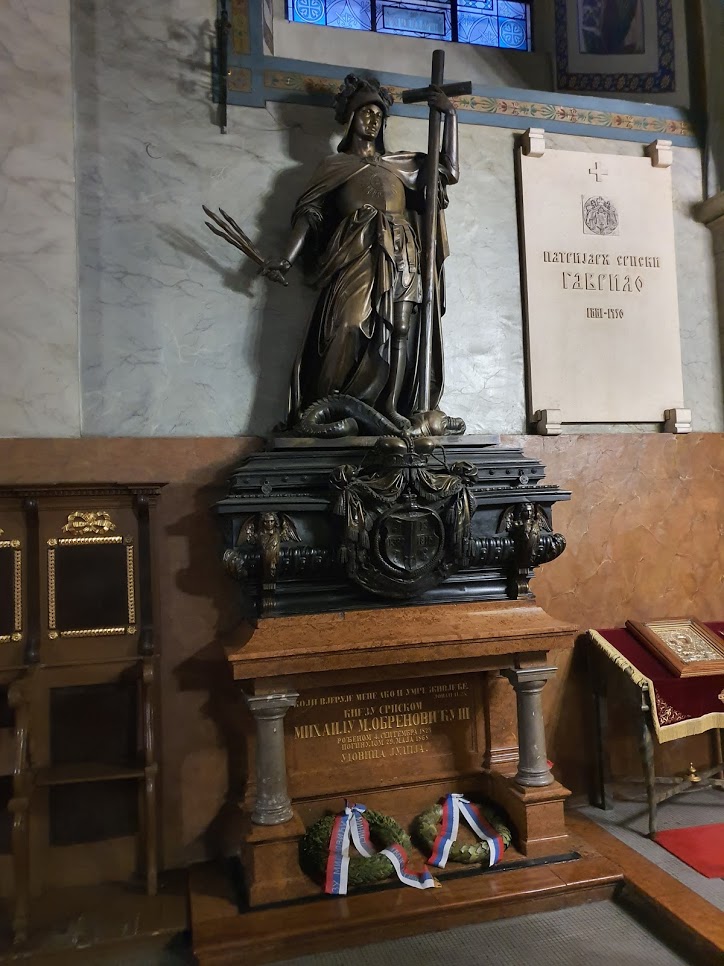 Prince Mihailo's tomb
In the church yard, there are the tombs of Vuk Karadžić, considered as the father of Serbian language, and Dositej Obradović, reformist, enlightneer and the first Minister of Education in Serbia.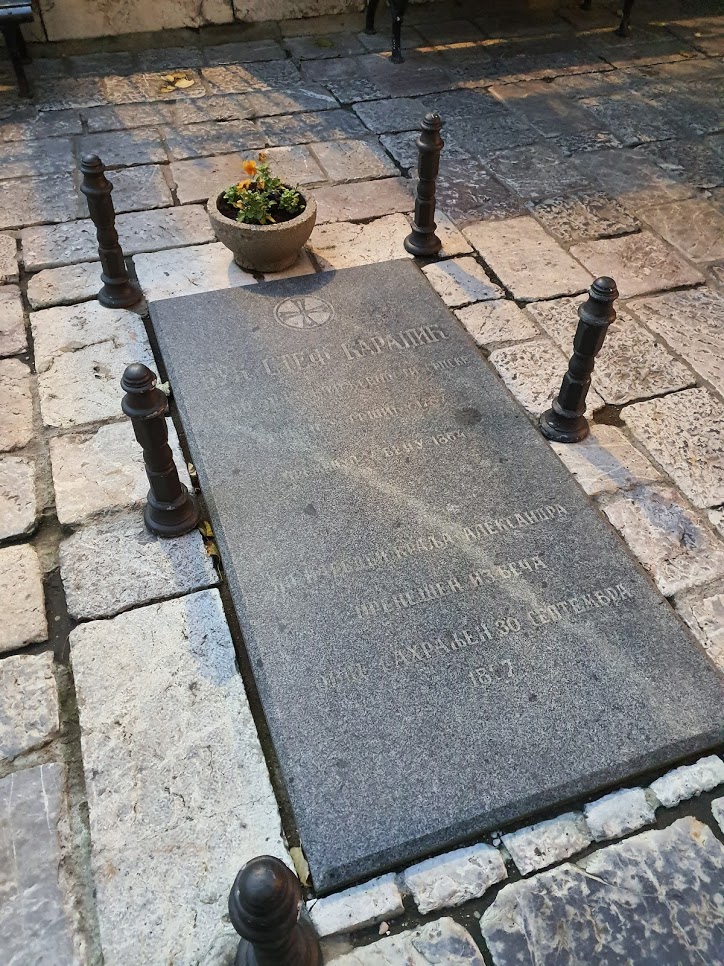 Vuk Karadžić's tomb
Inside the church you can admire a magnificent classical gold-plated iconostasis.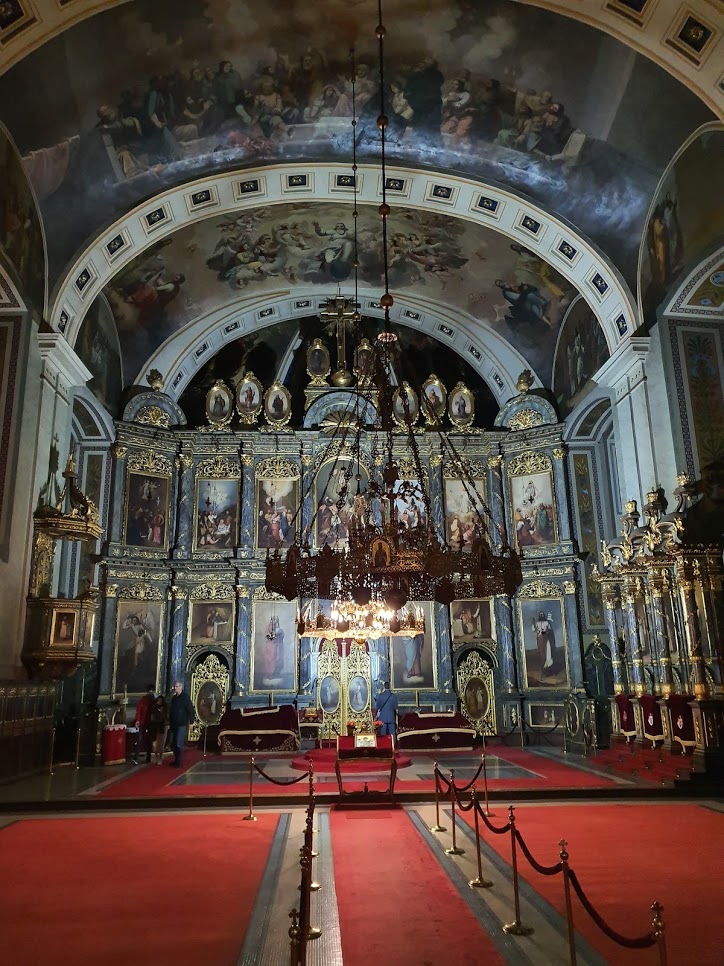 The bell tower of the church is marking Belgrade's landscape and represents one of main landmarks of the Serbian capital.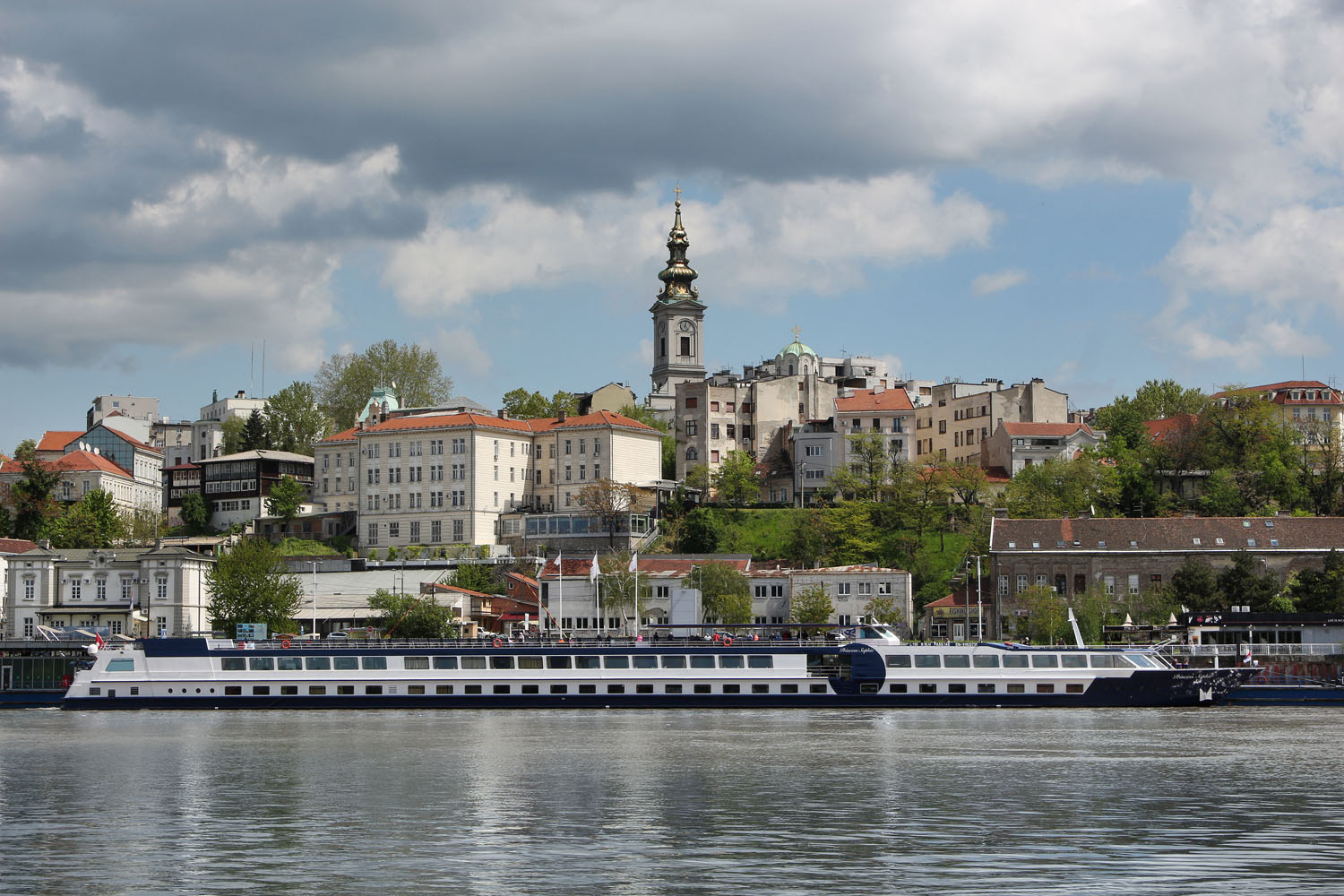 The Cathedral Church of St. Michael is an absolute must see, because of its beauty, its historical importance, its cultural significance, but also because it is located in possibly the nicest part of the city, surrounded by Belgrade Fortress, Kosančićev Venac, impressive building of the Patriarchate, Princess Ljubica Residence museum and beautiful old fashioned King Peter's street.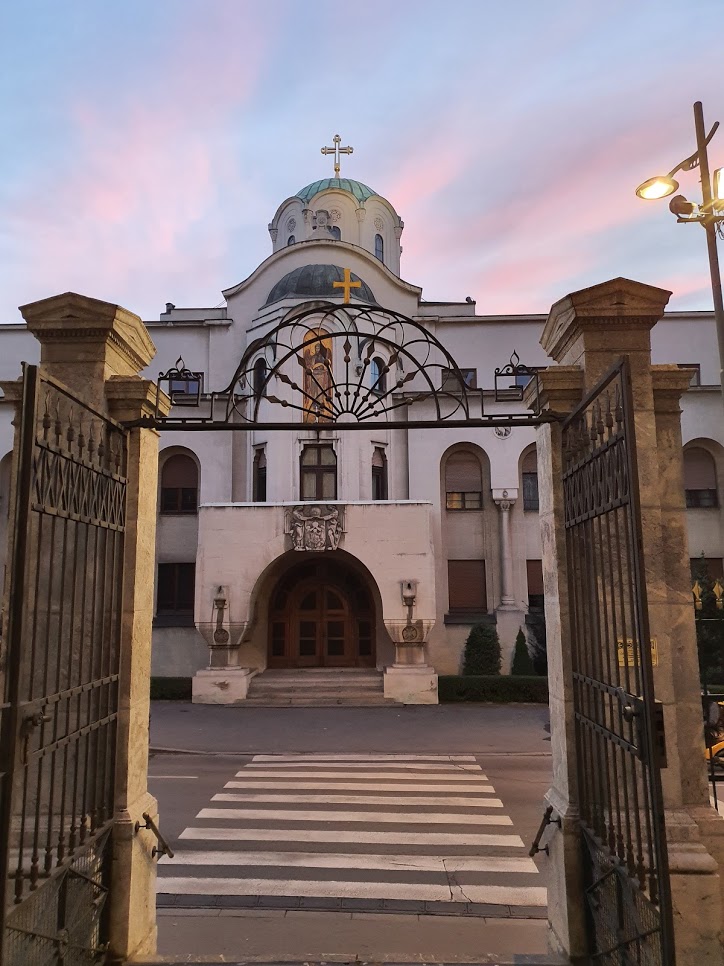 Building of the Patriarchate