We are the Mamuchos, Maria and Lieles. We travel full time since 2018, but we have travelled a lot before that. It has always been a passion to know new places and get to know people in different places in the world. We like to show places, their people and their food and show that fear and money should not keep anyone away from travelling. There is too much beauty in the world to stay in just one places.
EoB: Did you know something about Belgrade before you came here?
Mamuchos: Let us start by explaining that Lieles is American and Maria is from Spain, so our upbring give us different perspective of places. Lieles did not know much besides Serbia has great basketball players. Maria, who is a history freak, witnessed from her Spanish news channel, everything that happened in the Ex-Yugoslavia zone. Also, it is impossible not know about Đoković. We both love tennis.
EoB: What is the first thing you noticed in Belgrade?
Mamuchos: Well, we first noticed how hot it was (mid-July) and how tall everyone is. Jokes aside, the outstanding architecture, we expected to see history and old buildings, but we never expected to see such a mix of buildings next to each other. Every building tells a part of Belgrade history. We were blown away by this, and we still are.
EoB: Describe Belgrade in one emotion. (describe the emotion, if Belgrade was a feeling, what it would be?)
Mamuchos: Tranquil, we know there is a huge nightlife atmosphere in Belgrade, unfortunately we didn't get to experience it due to the current situation (so we will have to come back). But to us, if Belgrade was a feeling, it would be tranquil. It is not only that people is living their lives, they are enjoying them, and that gives a tranquil feeling across the city. You see people alone or with friends enjoying a beer or a coffee, and everything (despite of the reality) seems to be fine and in order. We loved that.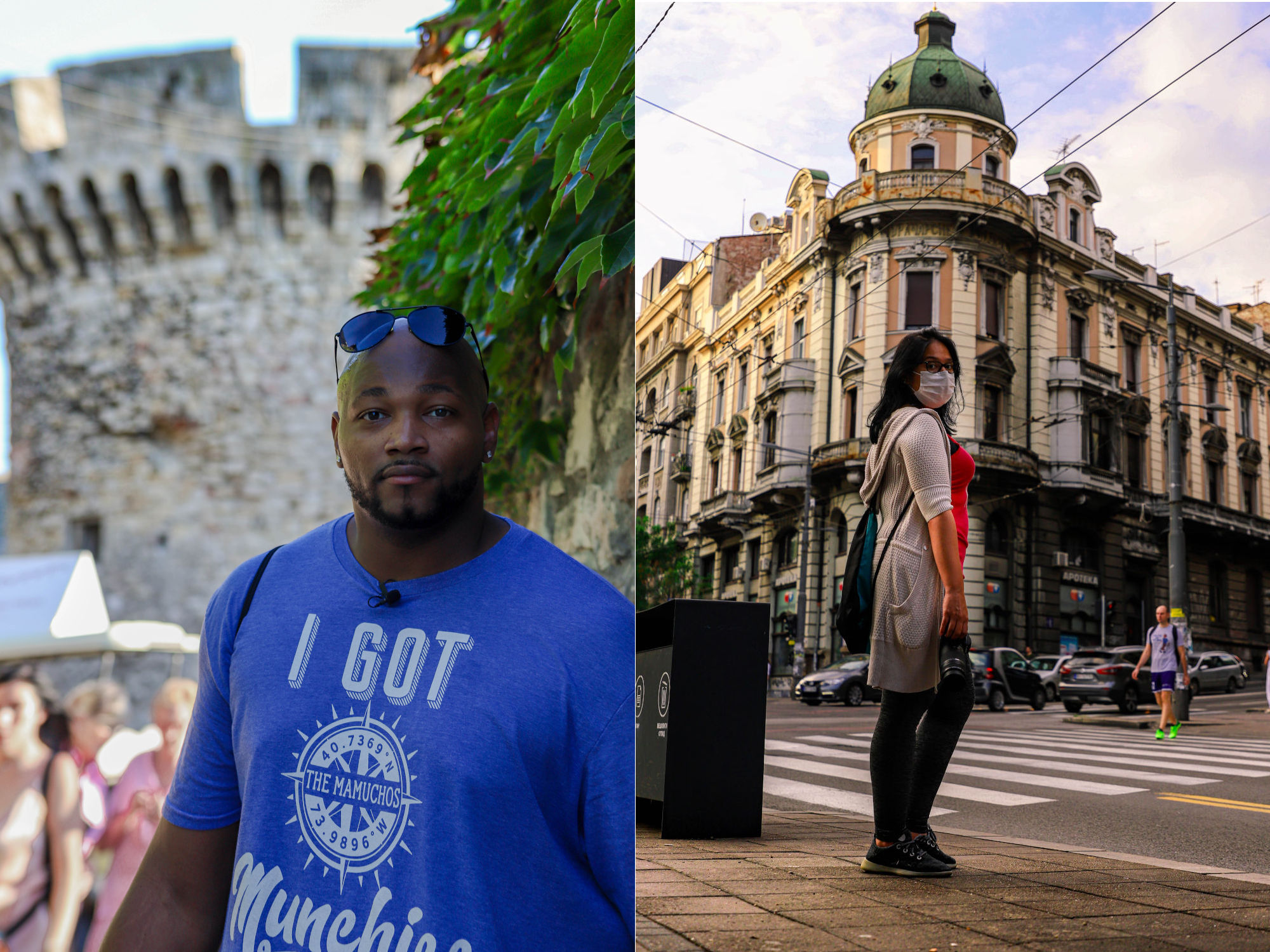 EoB: What you dislike about Belgrade?
Mamuchos: There is nothing we can say about not liking Belgrade. For newcomers, we would say, it is easy to think people is dry and serious, but you only need a smile and a few phrases and people from Belgrade will open up to you.
EoB: Compare Belgrade with your native city, what are the advantages and what are the defects?
Mamuchos: Lieles is from New York City and Maria from Madrid, so we both come from big, crazy cities. The advantages we see is Belgrade is greener, friendlier, and very peaceful compare to our cities. The only disadvantage we saw is the convenience of having things open 24 haours, but we learned this is due to coronavirus, during regular times, one can find restaurants, supermarkets and more open all day and night.
EoB: What do you think about people in Belgrade?
Mamuchos: We think people from Belgrade carry a wall at first, but once you start interacting with them, they open up and everyone is very friendly. One of the best hospitalities we have ever experienced. People from Belgrade is well rounded in languages. Everyone know at least one language besides Serbian. It is admirable to see. We met wonderful people during our stay, and we would love to go back and immerse ourselves in traditions like the saints celebration, and even Christmas in January, buring the trees by Saint Sava Temple.
EoB: Could you live here?
Mamuchos: Yes, we could live in Belgrade. Even though we always say we need the ocean nearby. But having the Sava and Dunav rivers is a luxury, and Ada Ciganlija makes for a great city beach just 20 min away from the center.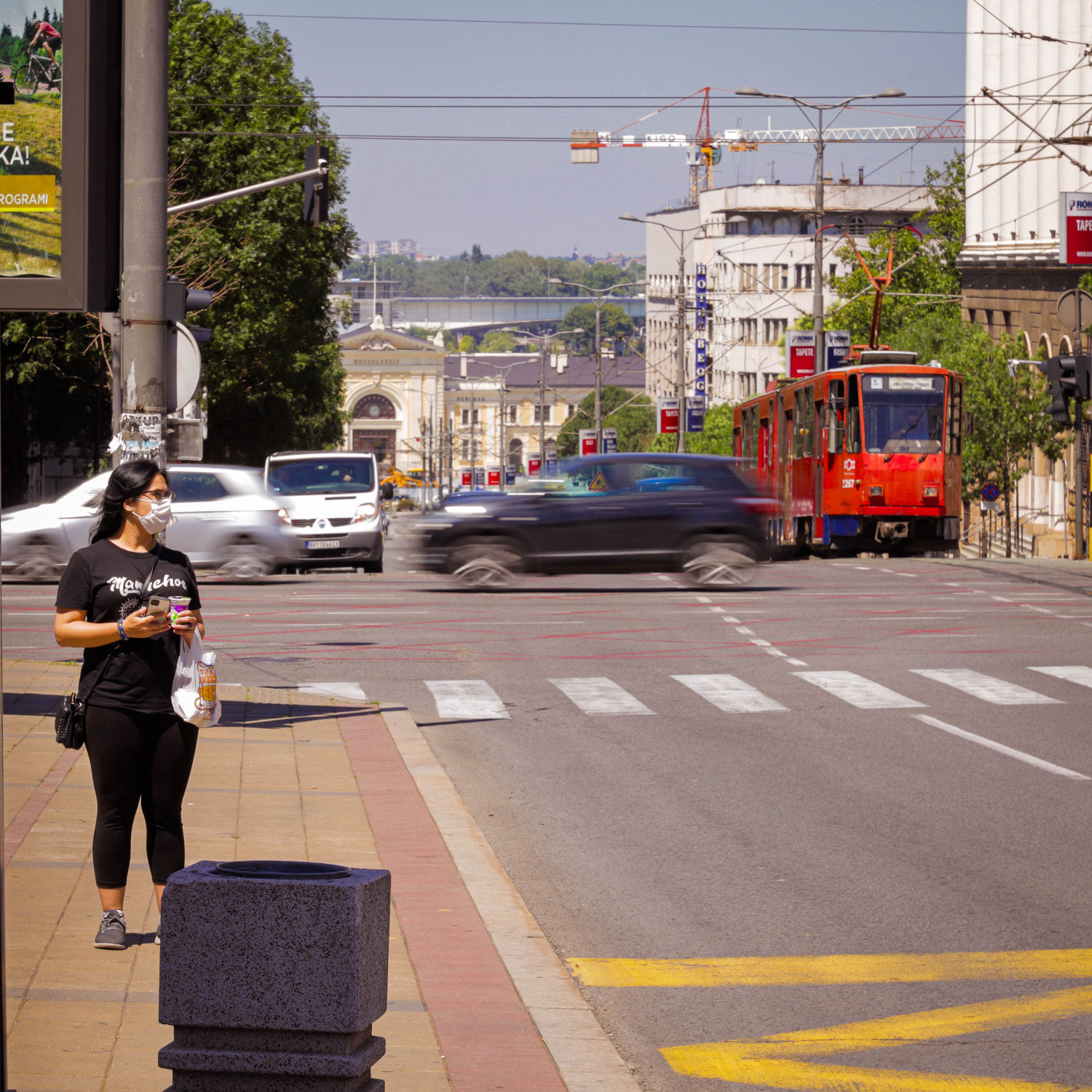 Eob: Give us the name of one city anywhere in the world you think is similar to Belgrade (no matter if you visited it or not, give us your impression).
Mamuchos: None, there is no city in the world like Belgrade. This city is unique in all its aspects and that is why we loved it so much. The architecture is like no other, the history is rich and the food, and rakija is endless. We haven't seen a similar city in any of our travels, at least not yet.
EoB: What was your most memorable moment in Belgrade?
Mamuchos: When we walked around the Kalemegdan Park and saw the fortress for the first time. We went at sunset and the light was hitting the fortress perfectly while everything was getting darker. It felt like we were back in the Middle Age, and we were part of history. It was unbelievable. We recommend going to the Belgrade Fortress at different times during the day, it always gives you a different feeling.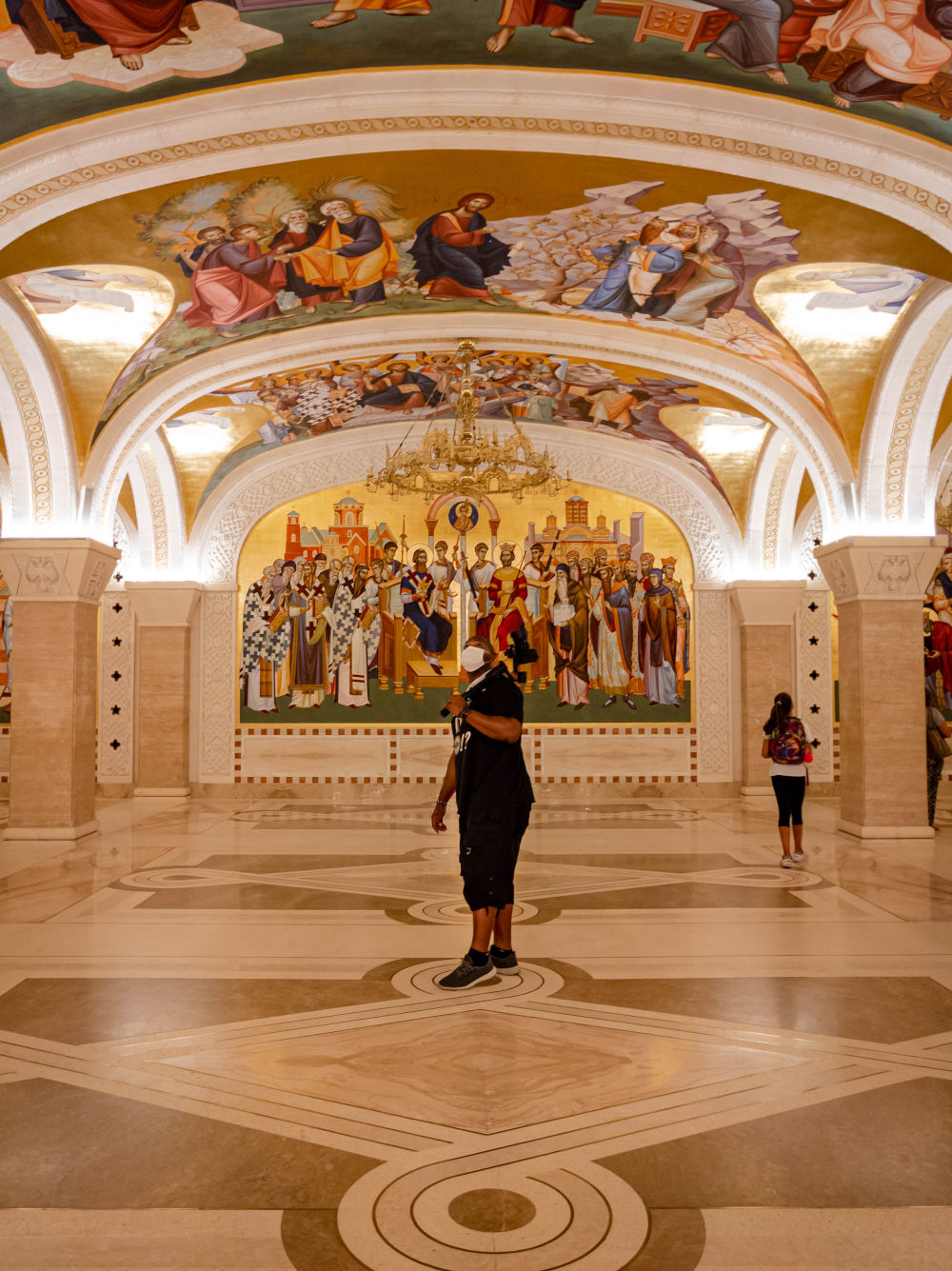 EoB: Would you return to Belgrade (give us the number of that probability on a scale from 1 to 10).
Mamuchos: Yes, we would go back to Belgrade, and to Serbia in general, to go to other cities and towns. In a scale from 1-10, 9 would be the probability of us coming back in the next few years.
Follow the Mamuchos on Instagram >>> themamuchos
Follow the Mamuchos on Facebook >>> themamuchos
Follow the Mamuchos on YouTube and watch the featured video on Belgrade: