Saverio and Martina created www.alwaysithaka.com, a travel blog aimed to promote sustainable tourism.

Saverio is a Videomaker, a photographer and an excellent cook, always ready to recreate the traditional dishes we encounter all around the globe in a vegan version for Martina. Martina is a Political Scientist currentrly specialising in International Realtions. They both are enviromental activists and they are also very pround to say that they are feminists, animalists against specism, and active in the fight against racial and sexual discrimination.
EoB: Did you know something about Belgrade before you came here?
S&M: We knew a little about Serbia before coming to visit it. Mainly we were aware of its history but we didn't know much about the present time.
EoB: What did you expect to find here?
S&M: It may sounds funny but one of the main reasons that pushed us to visit Serbia was the total lack of precise expectation. Of course, we had some previous ideas about it and they revealed to be just stupid prejudices. For example, we were genuinely convinced that Serbian people were closed and wary, we were so wrong.
EoB: What is the first thing you've noticed in Belgrade?
S&M: The very first thing we noticed in Belgrade were cats. No jokes, we were parking in Zemun while some cats jumped on our car, it was a very weird and funny moment. The thing that impressed us the most was the huge amount of bookshops we found all around the city, which is amazing. Martina is a bit of a bookworm, actually.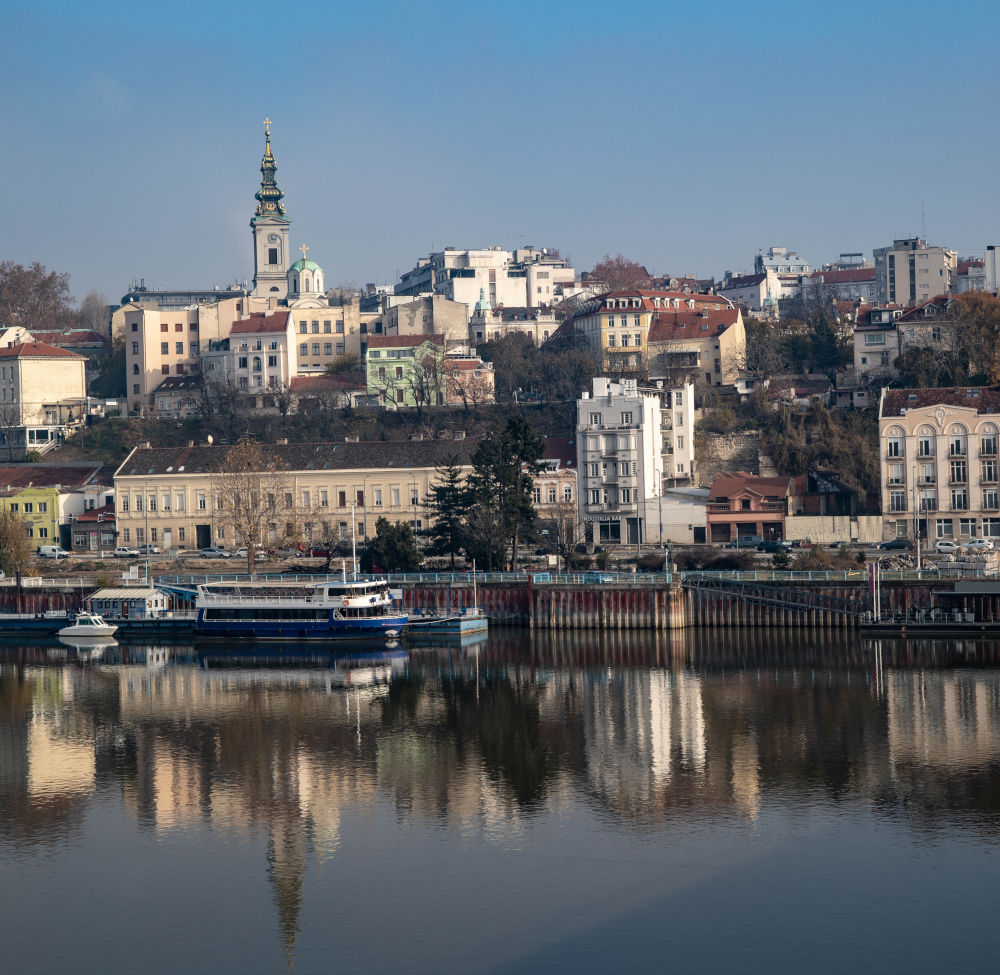 EoB: Describe Belgrade in one emotion (describe the emotion, if Belgrade was a feeling, what it would be?).
S&M: If Belgrade was an emotion I think we can affirm that it would be "the surprise of a gift". You have to unpack this city to discover its soul and let it shine for you, but when you do it, it is simply amazing, full of life and initiatives, ready to be discovered by outsiders. Belgrade is an ugly packed gift, the wrap is made by prejudice and smog, but inside there is a precious gift with stunning architecture and lovely people.
EoB: What you dislike about Belgrade?
S&M: We disliked mainly two things, one correlated to the other. First of all, the smog and the quality of the air is very poor and it's so unfair to those who live there. Secondly, we really disliked the permission to smoke in the restaurants and cafes, it has been hard to find smoke-free places but they were great. Plus, we had to renounce to try some restaurants because we didn't want to inhale smoke from other people's cigarettes while eating.
EoB: Compare Belgrade to your native city. What are the advantages/disadvantages?
S&M: We come from Milan and, if you have ever known a proper milanese, Milan's inhabitants, you know that we are very proud of our city. We can even say that we are in love with it. Still, Milano has some lows, like the lack of services to make more efficient the excellent public services system. For example, on Blegrade's busses it's possible to simply pay with the card on the bus, in Milano you have to buy the tickets in specific places. The undeground, on the contrary, allows people to use the credit cards. Belgrade has no metro, so I think we can say it's a matter of public transports!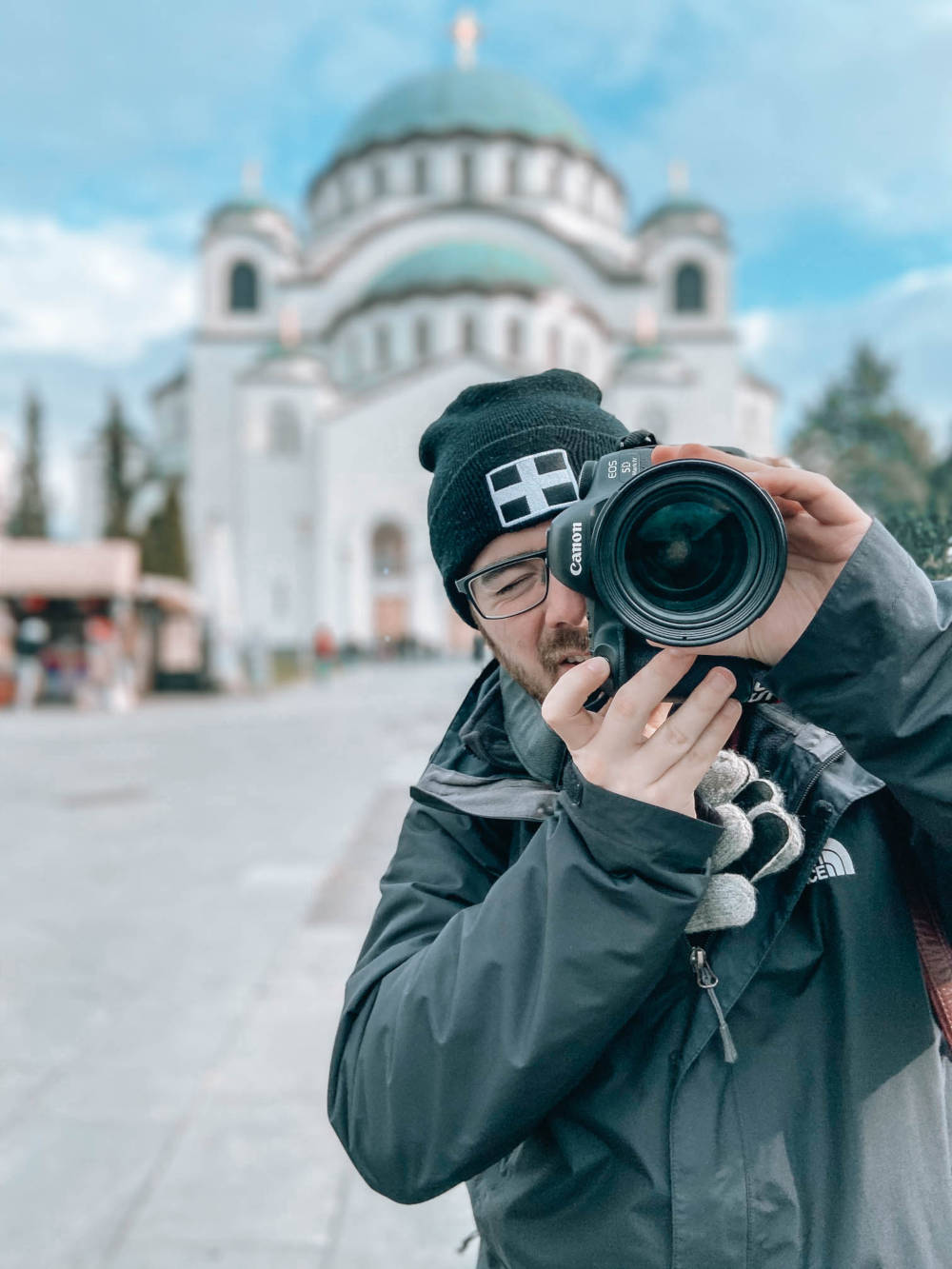 EoB: What do you think about people in Belgrade?
S&M: People in Blegrade were our favourite discover. We were really pleased to dicover such a profound kindness in them, even when they did not speak english at all, they were so kind and keen to help us. We really think that Belgrade's people have a golden heart.
EoB: Could you live in Belgrade?
S&M: I think we could easily live here, books, cafes, stunning places to visit and a deep culture are everywhere. So yes, it's a yes.
EoB: Name one city anywhere in the world you think is similar to Belgrade (no matter if you have visited it or not, give us your impression).
S&M: For some reasons it's difficult to find, but, maybe for the atmosphere some neighboorhods in Seoul actually have some similarities. Of course, Zagreb is also very similar to Belgrade.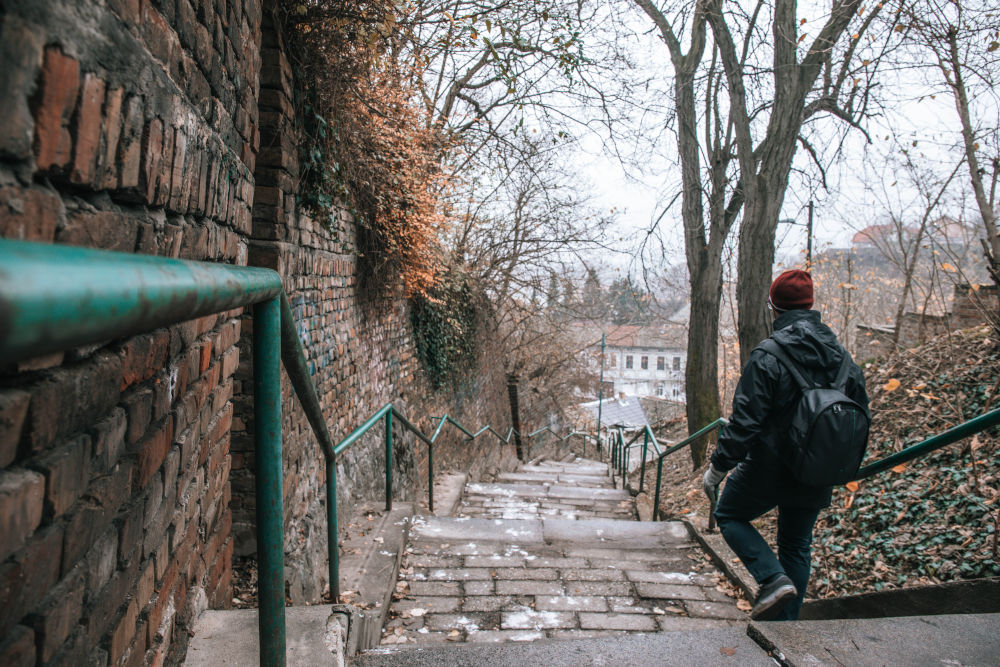 EoB: What was your most memorable moment in Belgrade?
S&M: One of our best moments in Belgrade was in a supermaket. We were talking with the women in charge of the gastronomy. She spoke only in Serbian and we spoke in English but we understood each other and we really, somehow, managed to have a proper talk. We laughed and we joked about stuff simply swinging our hands to communicate. It was a precious memory for us.
EoB: Would you return to Belgrade (express that probability on a scale from 1 to 10).
S&M: We will surely come back to Belgrade, in a scale of 1 to 10 it's a 9 just not to bring bad luck on us. But yeah, you'll see us there again and sooner than you think!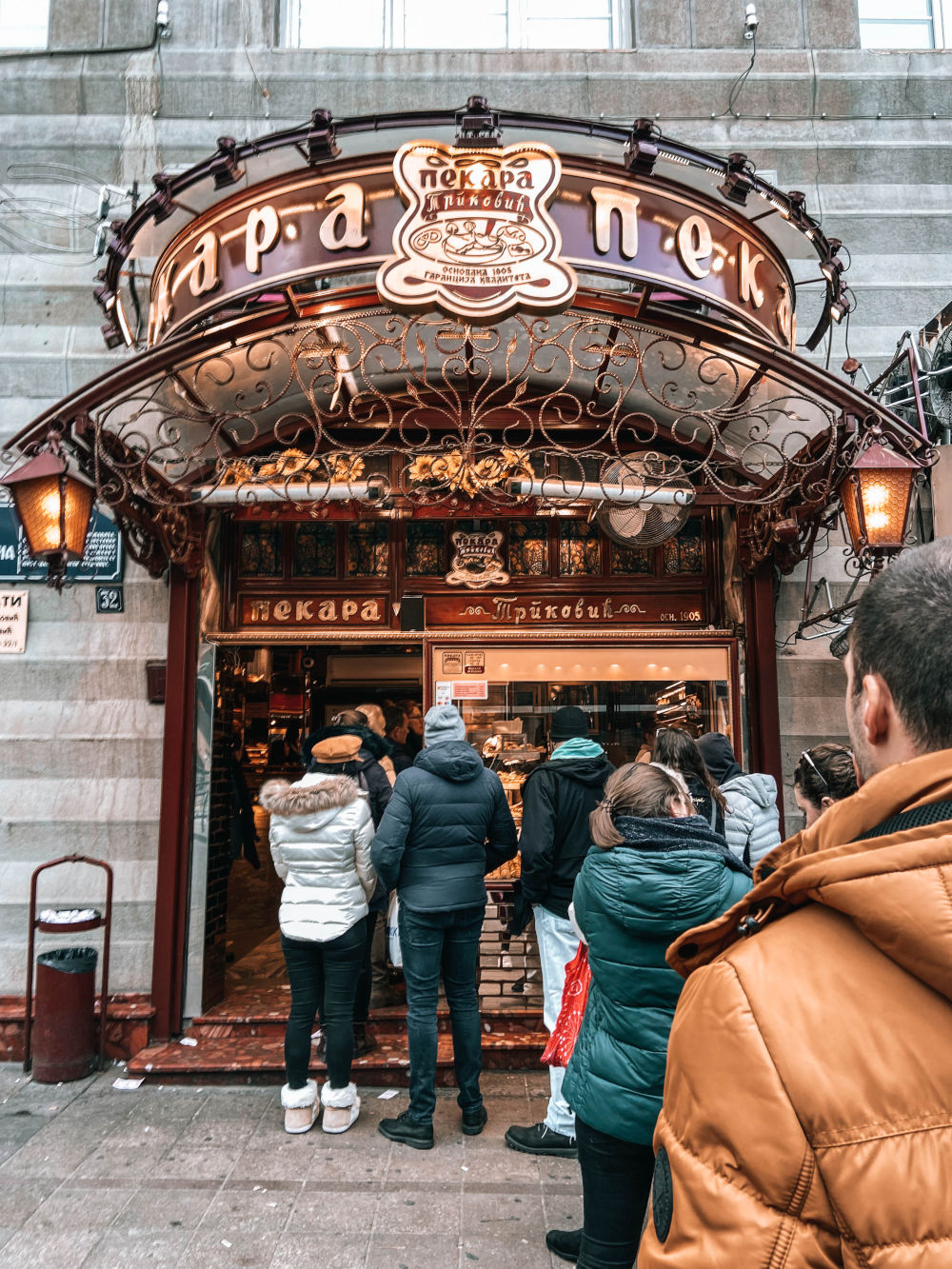 * All photos courtesy of Saverio and Martina
Follow Saverio & Martina >>> Facebook

Follow Saverio & Martina >>> Instagram
Visit Saverio's and Martina's web-site >>> www.alwaysithaka.com