Maša is born and bred in Dorćol historical district, in Belgrade. Philologist by profession, she lectures spanish, french, and english. She is in love with Belgrade and likes to travel whenever possible. Masha adores dogs, jazz music and fine food. In Maša's oppinion, the art (of any kind) presupposes human limitations. She got in an adventure with her Instagram account a year ago, with the purpose of disputing all the prejudices and misinformation regarding Serbia, primarily with native spanish speakers, because as she says "I didn't find any serious content in that language, other than foreigners' blogs, but they lacked perspective of a local".

We asked her to describe five favorite places in Belgrade, and immediately she contested "Only five?! Ok, if that is the case I will focus only on my Dorćol". Then she added that she could narrow it down further to Gospodar Jevremova street, which represents Dorćol district in the finest manner, and in the wider sense Belgrade, in general.
This is her story...
Whenever I have a chance to show our city to foreigners, Maša says, I always start from Gospodar Jevremova street. There you can get an impression about all the influences and mixture of cultures that are visible in Belgrade even nowadays, and which represent an essential part of our history.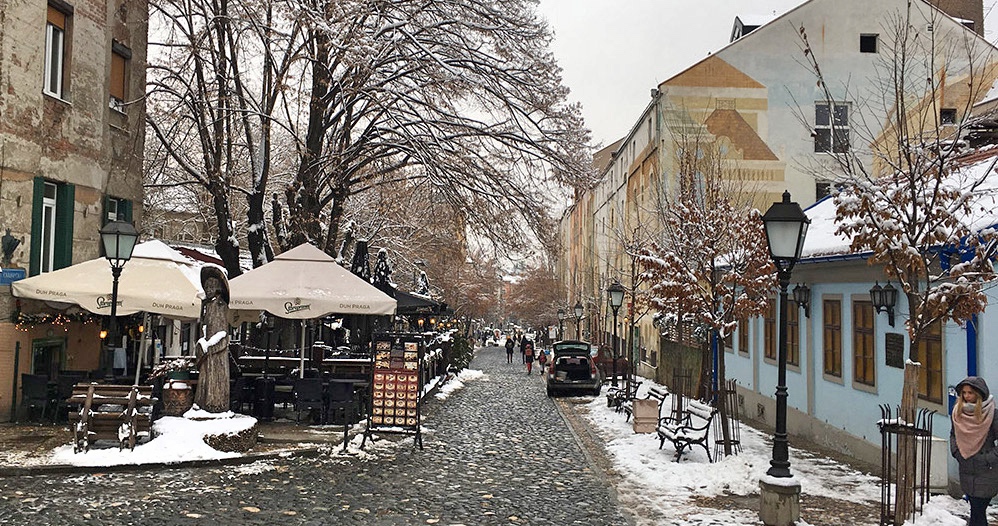 Skadarlija bohemian district
So I will begin my story in Skadarlija, which is now unfairly designated as a place just for turists. If you visited lately "Tri Šešira" tavern (eng. "Three Hats") you surely noticed many locals enjoying good food and live music. If you continue further Gospodar Jevremova street, I recommend you walk looking up at the facades. You'll be pleasantly surprised. There is so much to see... from rich jewish houses, buildings designed in the style of Art Deco to those errected in a fashion of socialist architecture, and everything is well fitted. At the corner with Zmaj Jovina street (for me it will always bear that name, even though nowadays the name is officially changed to Kneginje Ljubice street / Princess Ljubica's st.) you will see a ramshackle house. Go inside, and take a peak into an excellent jazz club called "Centar", the atmosphere will surprise you. (#strogicentar)
If you are hungry, across the street there are two interesting joints with inovative Balkan kitchen - "Saša Bar" and "New Balkan Cuisine". And if you are into Turkish (or Serbian, or domestic) coffee, in "Avanturist" it will be served to you in a traditional "fincan" (Turkish coffee cup) and Turkish delight sweet called "Ratluk".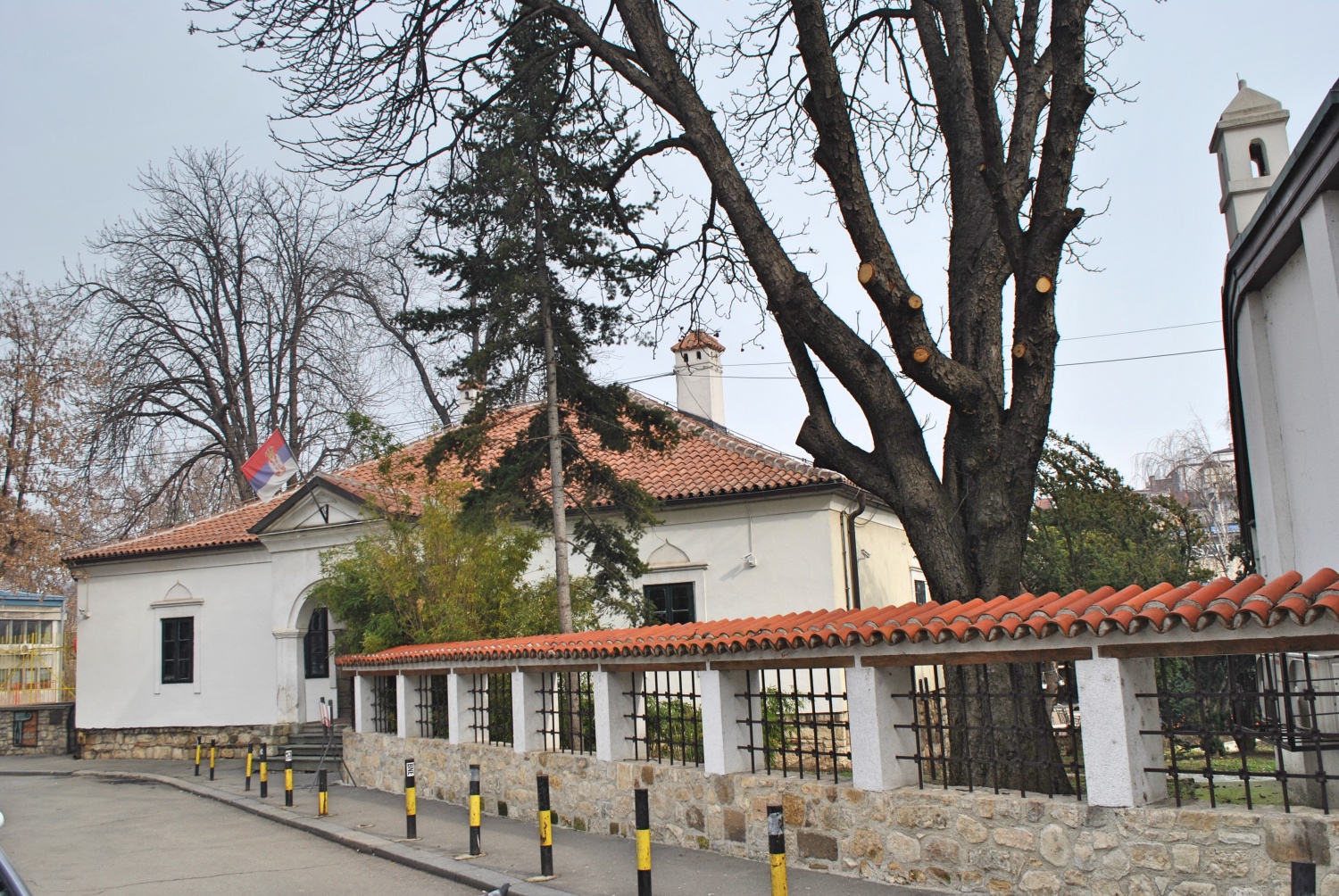 Vuk and Dositej Museum
And to continue down Gospodar Jevremova street hand in hand with the history, you will find rare examples of Turkish (oriental) architecture such as the Vuk Karadžić and Dositej Obradović Museum (more info about this in Museums section), or, nearby, the only surviving mosque in Belgrade - Bajrakli mosque the from 1575.
In the end, there is one more feature not to miss in Gospodar Jevremova street, and that is street art. Many fine drawings created by Group JNA, Partizan FC supporters, depicting Serbia's famous people who rooted for popular "black and whites" (colors of Partizan FC uniform) can be found in this area (more info about Street Art in Belgrade in this section).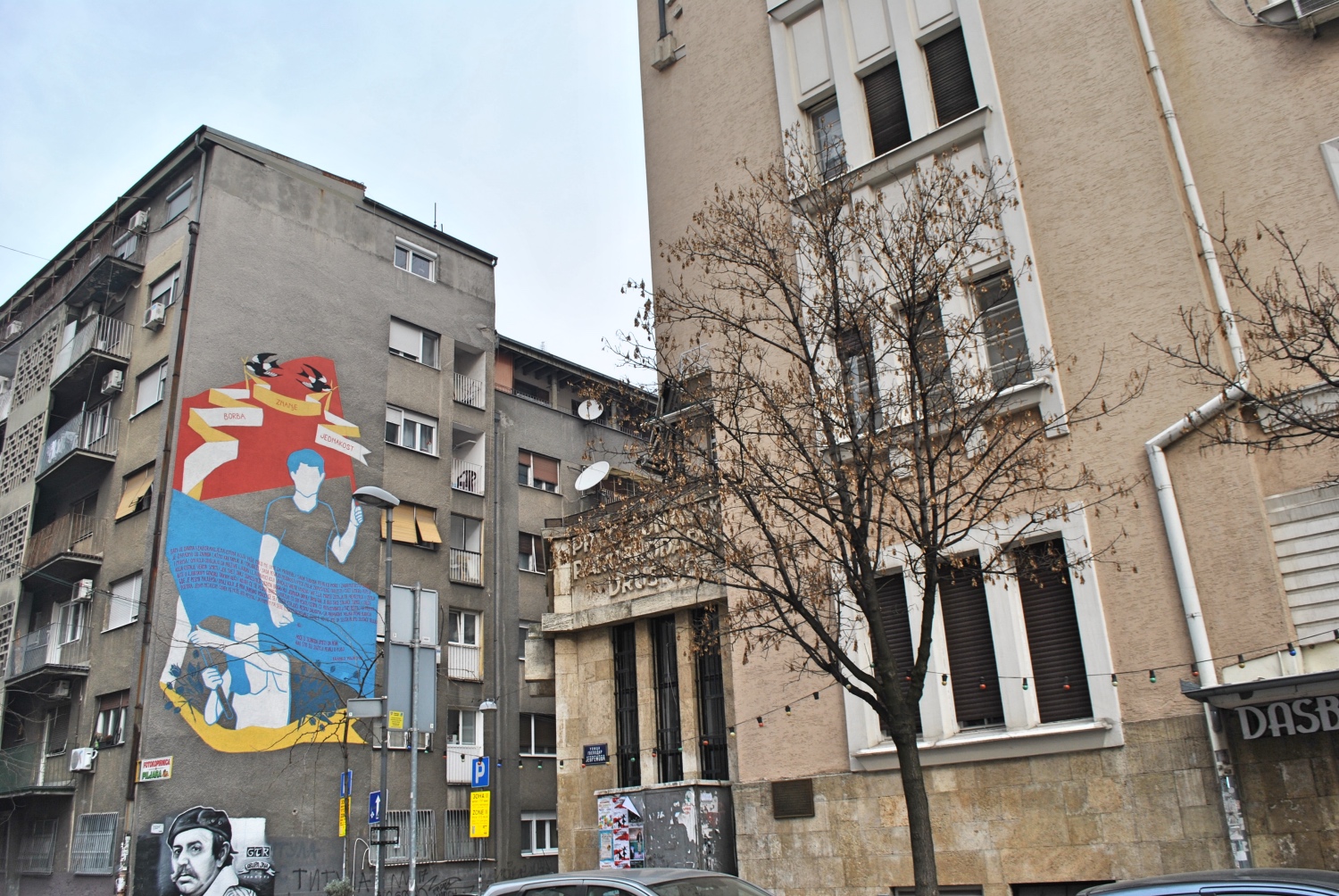 Street art in Gospodar Jevremova st.
Enough said...and, to conclude, as one graffiti from lower Dorćol relates: "Dorćol, a disease without a cure".
Visit Maša's Instagram >>> @yporquenobelgrado