We've met with Lauriane and Dominic Jackson, better known as Couple On The Map.

Lauriane and Dominic Jackson, now known as Couple On The Map, graduated from Menlo College in 2015. Dominic spent 4 years with the Football team and graduated with a business/marketing major while Lauriane spent her 4 years with the basketball team and graduated as the 2015 class valedictorian and an accounting major.

After a few years working for KPMG and a startup respectively, Lauriane and Dominic decided to backpack through Europe and discover new cultures. In about four months, they visited 23 countries and walked over 650 miles.

In order to share their experience, the two created an Instagram traveling page (@coupleonthemap) and took on about 10,000 people through their journey. As part of this adventure, Lauriane and Dominic have learned a lot about organization, planning and budgeting, as well as obtained a different view of the world and the wonders it offers.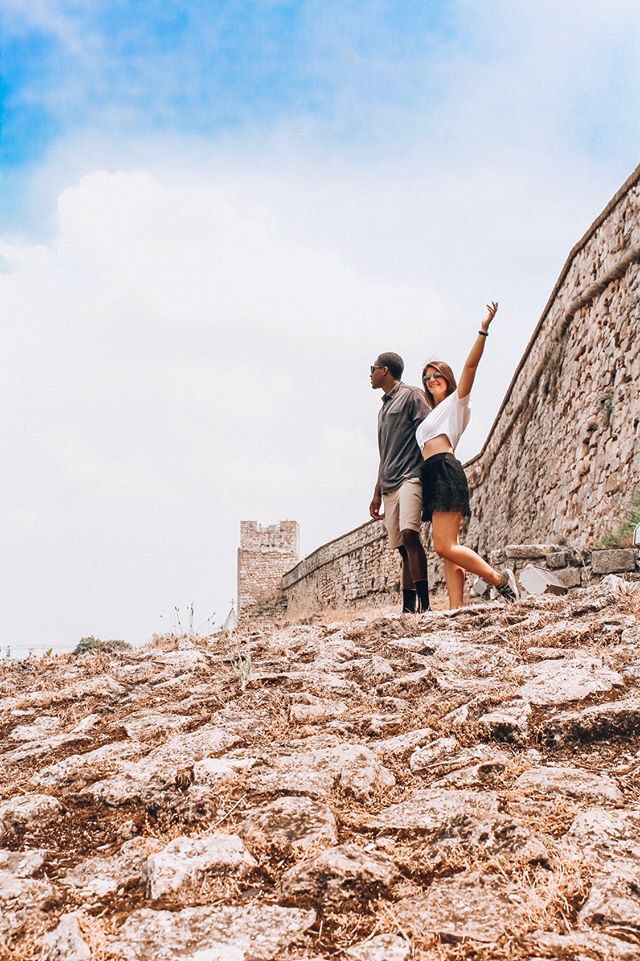 Did you know something about Belgrade before you came here?

When we decided to visit Belgrade, we did not know much about the city or country of Serbia. We knew that Belgrade was the capital city, and we also knew that we wanted to visit UVAC national Park. We decided to start in Belgrade because it is bigger it would help to spend a little bit of time here first to get to know the country and the culture before we moved up into the countryside.

What did you expect to find here?

We try not to expect very much from countries we visit, so that we can fully learn from our visit. However, we had heard about Serbian food and hospitality from our hotel staff as soon as we arrived. We also had a list of places we knew we wanted to visit.

What is the first thing you noticed in Belgrade?

The first thing that we noticed in Belgrade was that the traffic was very bad. This is because we had rented a car and spent some time driving through the crowded downtown streets looking for our hotel. However, the second thing we noticed was that the summer weather is very warm and that the city is great to walk through.

Describe Belgrade in one emotion (describe the emotion, if Belgrade was a feeling, what it would be?).

Excited. This is because many of the people we met, were very happy and excited to meet and help us around the city.

What you dislike about Belgrade?

One thing we noticed in Belgrade, is that the weather can fluctuate very quickly. It went from 34 degrees, to a lightning storm with thunder and rain within only a few hours.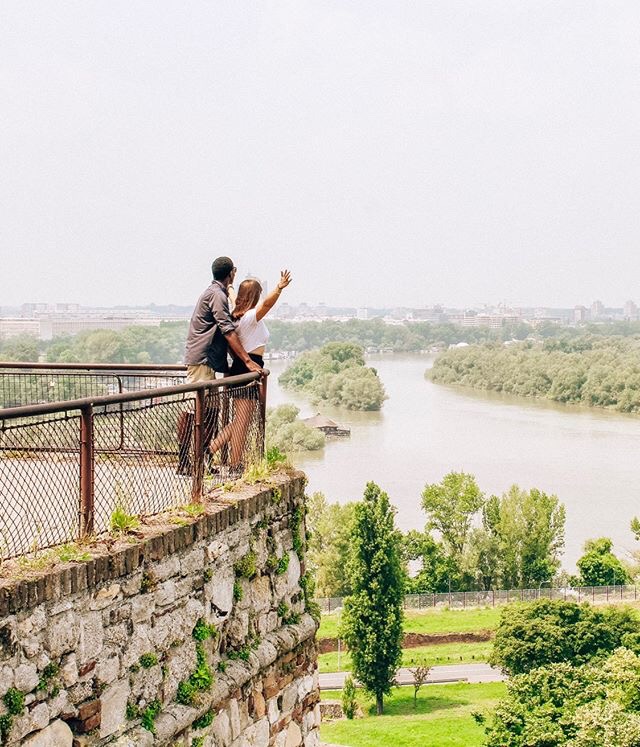 Compare Belgrade with your native city, what are the advantages and what are the defects?

Comparing Belgrade to Seattle, the city that I grew up and I think that Belgrade was a little less crowded and more open. This allows there to be more views. There is also more historical monuments in Belgrade. However, they both have weather that can turn quickly and very friendly people.

What do you think about people in Belgrade?

The people in Belgrade were all very friendly and happy to help us when we needed. Our hotel even took us out to get Rakija! Everyone we met was happy to meet us and share part of their culture with us.

Could you live here?

I think we could for sure live here, it would just take a little getting used to. If I lived in the city I probably wouldn't keep a car. I think I would spend a lot of my time walking through the city enjoying the view and history.

Give us the name of one city anywhere in the world you think is similar to Belgrade (no matter if you visited it or not, give us your impression).

Belgrade was very similar to Porto for us. There is a lot of history to be seen but also many views that you can take in while walking through the streets. They both also have amazing views of the cities rivers. This was one of my favorite parts of each city.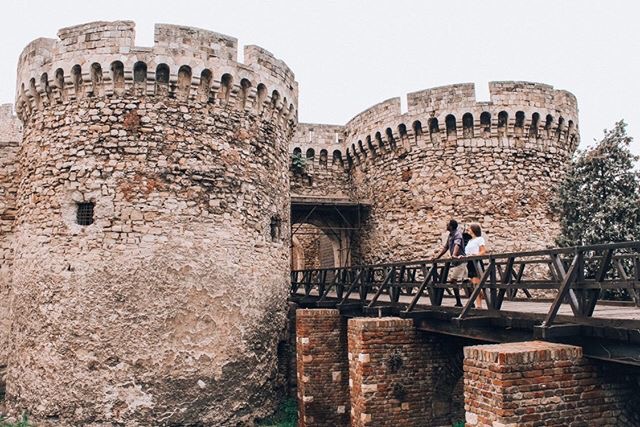 What was your most memorable moment in Belgrade?

Our most memorable moment in Belgrade was taking time to explore the fortress. We even found a wonderful restaurant on one side of the fortress walls, it was amazing. We were able to get seated just as it started to rain so we relaxed and took in the sound and smells.

Would you return to Belgrade (give us the number of that probability on a scale from 1 to 10).

10. We would for sure return to Belgrade again. It was a wonderful experience, but this time we would try to explore things a little farther from the city center.
Follow Lauriane and Dominic >>> Instagram