Sadra is generally a quiet and easy going guy, who is not taking this life so seriously and who is trying to have fun in each minute. He is the only child in his family, he likes living alone and mostly enjoys his life alone. He travels everywhere alone, too, he hates cinema, tv, books and history, but in return he spends his days listening to music. Sadra is working in tourism for more than 12 years now, so more or less he knows everything about traveling and he is used to have new things in his life everyday. "That's why I get bored easily when there is nothing new around me", Sadra says.
Before settling in Belgrade, Sadra visited Serbian capital on four occasions for a total of one month of stay. And, according to him, it was enough to make the decision to live in Belgrade and to get to know the city for what he needed. "I didn't move to Belgrade for any special reason, but I settled when I felt that I would be comfortable here", he said.
Ok, now let's find out what Sadra has to say about Belgrade. :)
EoB: Name 7 reasons to visit Belgrade?
Sadra: Well, it can't be anything out of my business. Let's try:
1. I'm doing the same business here which is tourism.
2. I love serbian mentality which they don't care about anything in their life and just they wanna enjoy it as I like and I do.
3. Nightlife here is amazing and you can have fun during the night whenever you need.
4. Serbian culture is completely different than ours, so its something new for me.
5. I hate living in crowded city, so Serbia in total with 7 million and Belgrade about 2 million is so suitable for me.
6. Serbia is on the way of developing but its not still developed, so you will have so many opportunities to make changes and people are flexible with that.
7. Mostly Serbian people are so kind and open to foreigners, even if they don't know English very well. So however they will help you when you need and you will really feel comfortable here.
EoB: What is the first thing you noticed in Belgrade?
Sadra: It's really a green city with beautiful nature, so many parks, nice weather, no pollution. Also people love pets so much.
EoB: Your favorite place to eat and what to eat there?
Sadra: Probably the answer is not something that you would expect, 'cause you may wait for some local food and place. But my favorite place is next to Sava river, "Korzo" restaurant and beefsteak which I'm addicted to.
EoB: Where do you go to meet the locals?
Sadra: Main place is Kalemegdan, then Knez Mihailova street. Then for me it's in New Belgrade, next to Sava, the walking zone.
EoB: Describe Belgrade in one emotion (describe the emotion, if Belgrade was a feeling, what it would be?)
Sadra: As it's known by the name of the city, its really white city, which for me is the place that most of the people are living out of stress, comfortable, and even if they are not 100% happy you can always find smile on their faces.
EoB: What you dislike about Belgrade?
Sadra: Big differences between two different parts of the city. They are not similar at all. When you go from New Belgrade to old one, it feels like you are out of the country.
EoB: Compare Belgrade with your native city, what are the advantages and what are the defects?
Sadra: I don't like this question, 'cause I don't like anything more than my native city. But, I can say that living in Belgrade is so easy in case that you are a foreigner and you don't think about politics at all, which sometimes bothers local people.
EoB: What do you think about people in Belgrade?

Sadra: Absolutely I like them and I don't have anything against them. But if they all knew English, it would be perfect.
EoB: Taxi or other local transport?
Sadra: Taxi system is good, in case that they are not cheating. Metro is missing here, and public transportation system is too old in general.
EoB: Keep away of....?
Sadra: People who like to talk about politics and history, especially when they are talking about war between Balkan countries. ( in case that they don't have enough knowledge)
EoB: Your favourite place in Belgrade?
Sadra: Sava riverside, Topčider park, and the last one which I discovered currently - West 65, which is so fancy place and I love it.
EoB: Is Belgrade safe to visit?
Sadra: Of course it is, even it's safe for me who is living here as a foreigner.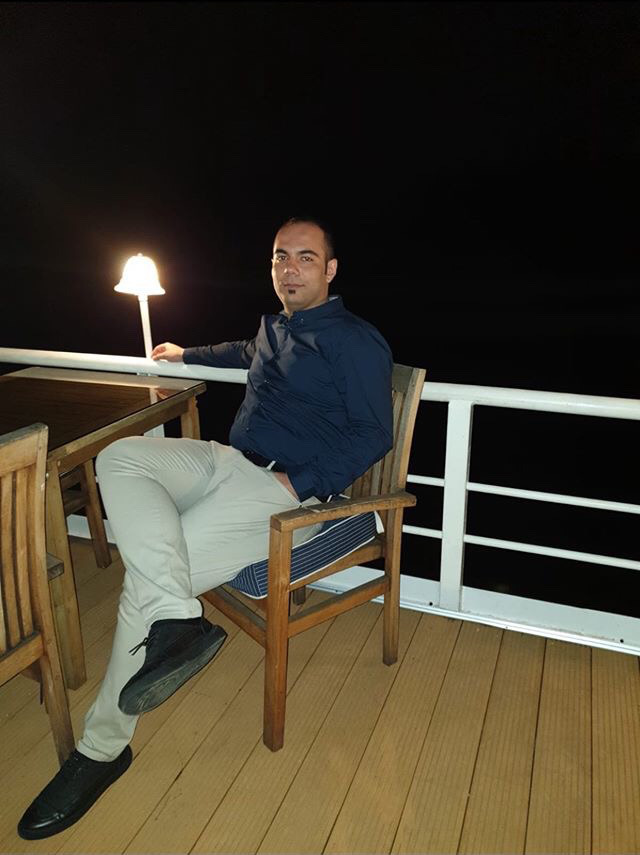 EoB: 7 Must-Visit Attractions in Belgrade?
Sadra: Topčider park, Kalemegdan park, Belgrade Underground, Sava Riverside, Zemun Quay, Avala Tower, Knez Mihailova street.
EoB: What was your most memorable moment in Belgrade?
Sadra: In 2019, the New Year's evening, when I was attending some open air concerts in the central part of the city, that atmosphere for me was so great and different as well, when people just enjoyed and nothing else.
"In the end", Sadra said, "I really wanna thank all Serbian people, 'cause they are generally good people, kind, warm and friendly and I never felt like a foreigner here. Also if they stopped calling me Sandra, I would be really happy!" :)))
Visit Sadra's Instagram for more interesting photos from all around the globe >>> @sadra_saadatjou