My name is Nikos Kavvadias, and I am from Corfu, Greece. I have felt the connection of Serbs and Greeks while I was young age. I saw the love they were showing for Corfu even more the years went passing by. So, I wanted to search a little bit about Serbia.

Corfu and Belgrade, of course, are totally different. An island compared to a capital city that suffered a lot. Influence of Venetian, English and French cultures are notable in Corfu. It is different from the rest of Greece. There are a lot of beaches, for all tastes, a historical center, and on the other side a city gathering its pieces, trying to rebuild and return stronger.
At some point, when I was in my obligatory navy duty, on a day off I met a Serbian girl. It was at that moment that Serbia became no. 1 in my mind and I promised her that I would see her again. The moment I finished with the army I flew to Belgrade without knowing anything, and I couldn't even find a travel guide anywhere. A bit blind but with the hope I would find a warm welcome by surprising her. And so it was. I had great time in Belgrade. Beautiful moments always make a place better. That was in 2016.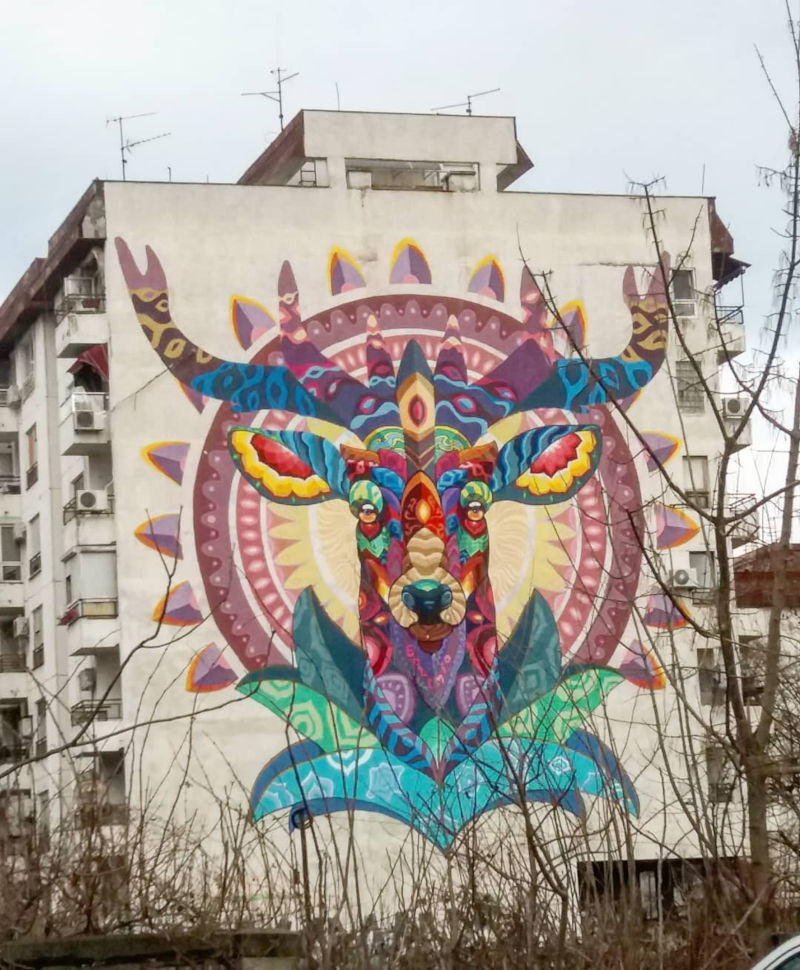 After that we lost touch. She was happily married and I didn't want to disturb her life, but my memories of the city were very strong. The years went by, and Christmas time 2019 and the beginning of 2020 I found myself destroyed in many ways. I felt totally alone, and tired, mostly in psychological sense. I wanted to make a trip, to feel better. And to travel alone.
I am an amateur photographer. I wanted some time with myself to practice as well. I had a lot of choices. But in my head I knew that from all places Belgrade would welcome me best. So I booked the ticket with no second thoughts. I expected to find some peace of mind and cure my soul from all the negativity and toxicity in my life.
The first thing I noticed in Belgrade was that I would eat tasty and I wouldn't starve for sure with my favorite fast food "gurmanska pljeskavica" (which is a type of meat burger, traditionally made in Serbia). The people were very friendly. That was a true relief for me and I could recharge my batteries. I like seeing people and things perfect with their imperfections. And we have a lot in common.
I disliked nothing else than Christmas decorations. Not because I don't like them in general, but they were out of season.
I had some friends in Belgrade and easily I made more while I was there. People are way more approachable or maybe it feels like this when you are a tourist. Belgrade is in my heart. If you asked me I would come every weekend. I can't really know if I could live there since I am used to a different kind of lifestyle but I would give it a try, for sure, if the life would bring me there.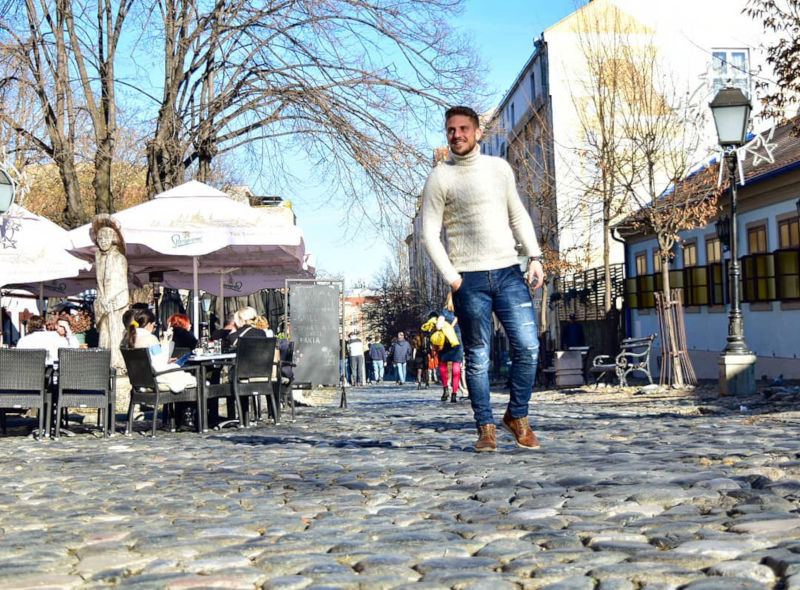 This, second time, I came for nine days and walked 130 km around. From Gardoš and its lovely streets and taverns to the amazing observatory, I walked through some nice neighborghoods and passed by the hippodrome. I enjoyed the view from Ada Mall and waited for the sunset to take some night photos. However, I need to come again to visit museums and New Belgrade, and so many other places. I visited the Saint Sava's Church. I admired the structure but I didn't like the shops inside.
I used Tašmajdan Park, near the St. Mark's Church, for running and outdoor gymnastics. I was lucky to have warm weather both times I was in Belgrade. I also had the chance to see it foggy, but I really need to feel some snow. I imagine Belgrade dressed in its best outfit, covered with snow. I heard that in spring and summer it is also nice. But snow... I really need that.
Belgrade is a totally different city daytime and nightime. And then, really late, it is totally empty. I enjoyed walking down Knez Mihailova street with no one around. So peaceful. On the other hand, I had great time in one of Kafanas in Skadarlija, which resembled to a Greek style. There are many hidden clubs, and you need advice from a local for that.
Last time I said hi to "Pobednik" (the "Victor", which is possibly the most famous Belgrade landmark) at Belgrade Fortress, but this time I missed him for a few days because it was taken down for maintenance and reinstalled only a couple of days after I had left. In some ways, I could say that Belgrade resembles to Budapest but emotions in Belgrade are really strong. Memories for a lifetime in just a few days.
It is a city to gather my pieces, put my thoughts in an order and make a fresh start in whatever I want to do. It healed me and lifted my spirit.
(All photos courtesy of Nikos / www.instagram.com/nikodimos_kavvadias)