Obilićev Venac street forms a continuous pedestrian zone in the center of the city with Knez Mihailova street.

The street was named after Serbian hero from the Battle of Kosovo (1389), Miloš Obilić. The lower part of the street that goes in parallel with Knez Mihailova street is a quiet pedestrian zone (photo above), while the upper part and the part where it connects with Knez Mihailova street is filled with bars and restaurants, but also shops and shopping centers, so it is pretty busy on that side.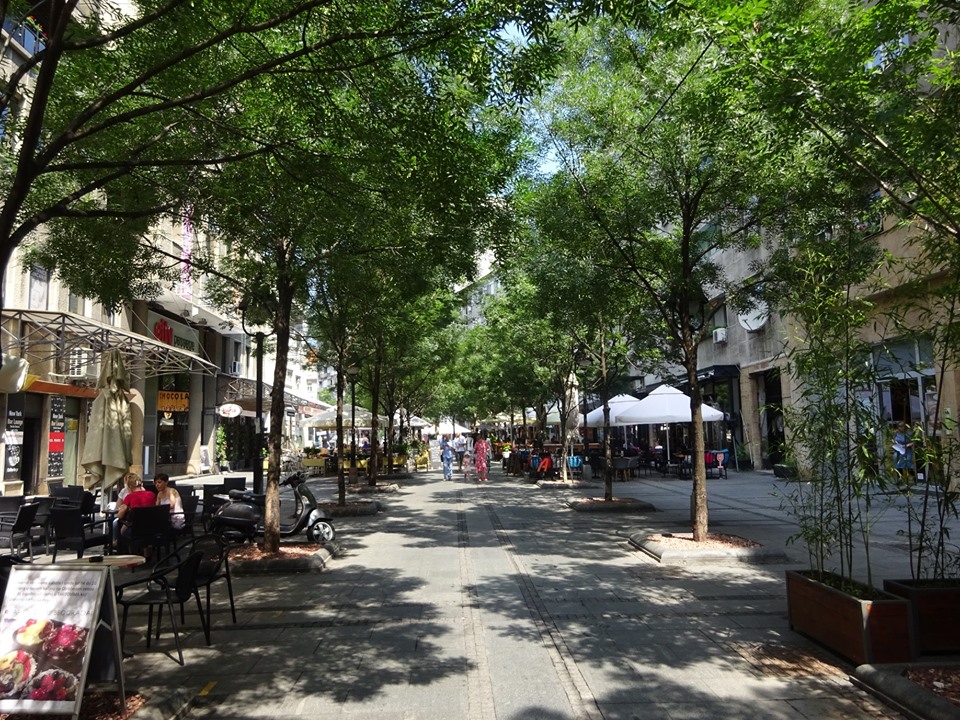 This is a fairly small street, only a couple of hundred meters long, but it is quite nice if you want to divert for a little while from crowded Knez Mihailova street. In continuation, it flows into Topličin Venac, a small area with Vojvoda Vuk Park in the center of it, named after another one of the heroes from the Battle of Kosovo - Milan Toplica.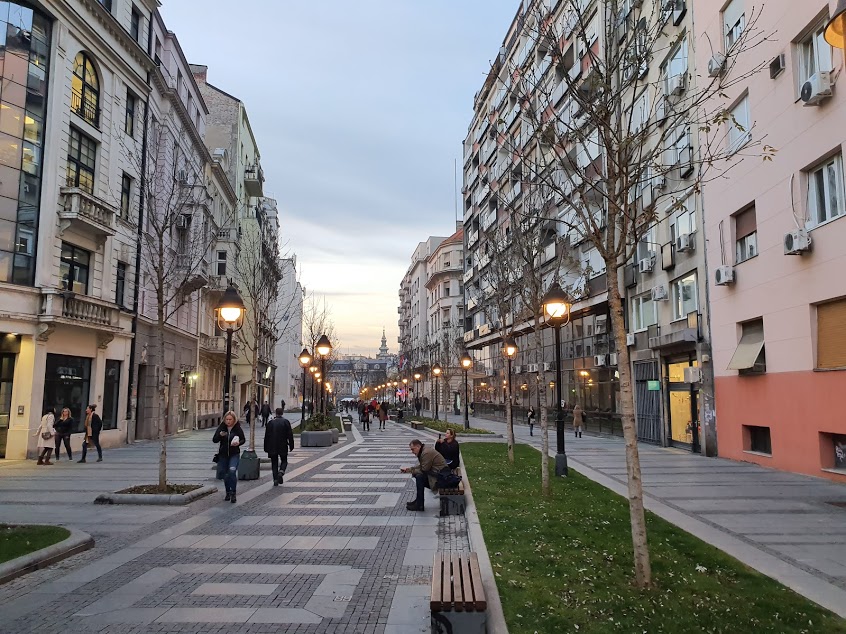 Heading towards Topličin Venac
One of the most emblematic Belgrade restaurants (or "kafanas" in Serbian), called "RUSKI CAR" (eng. "Russian Tzar"), in the building constructed in 1926 at the corner of Knez Mihailova st. and Obilićev Venac st., in the very heart of the city, is reopened after almost 8 years as a nice looking coffee bar / pastry shop. Now you can sit down for a drink or have a cake in a revived vintage atmosphere of the classical place that witnessed so much history from the first opening days back in 1890, in a much smaller building then, that stood on the same spot.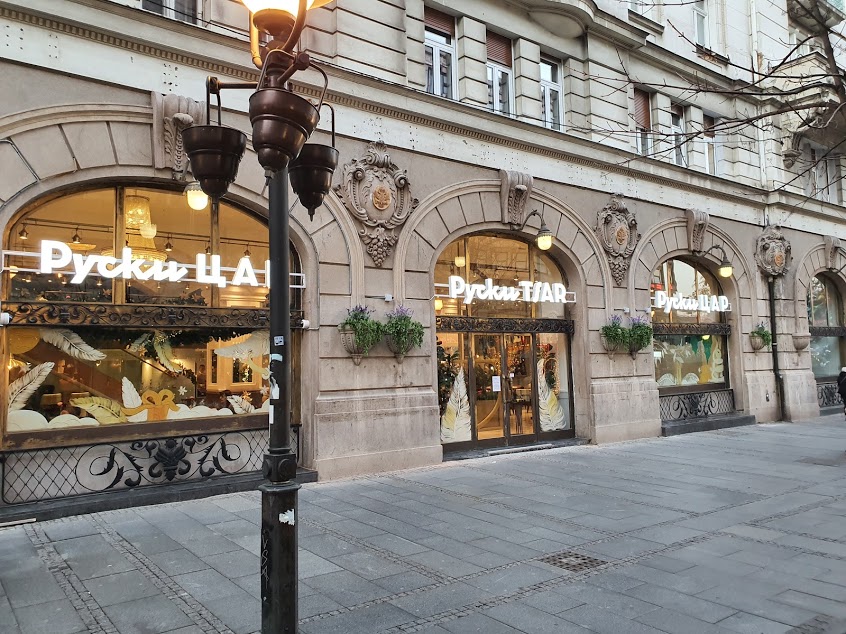 Notice a funny looking word game above the front entrance, where the new owners mixed Serbian cyrilic and English latin. How 'bout that.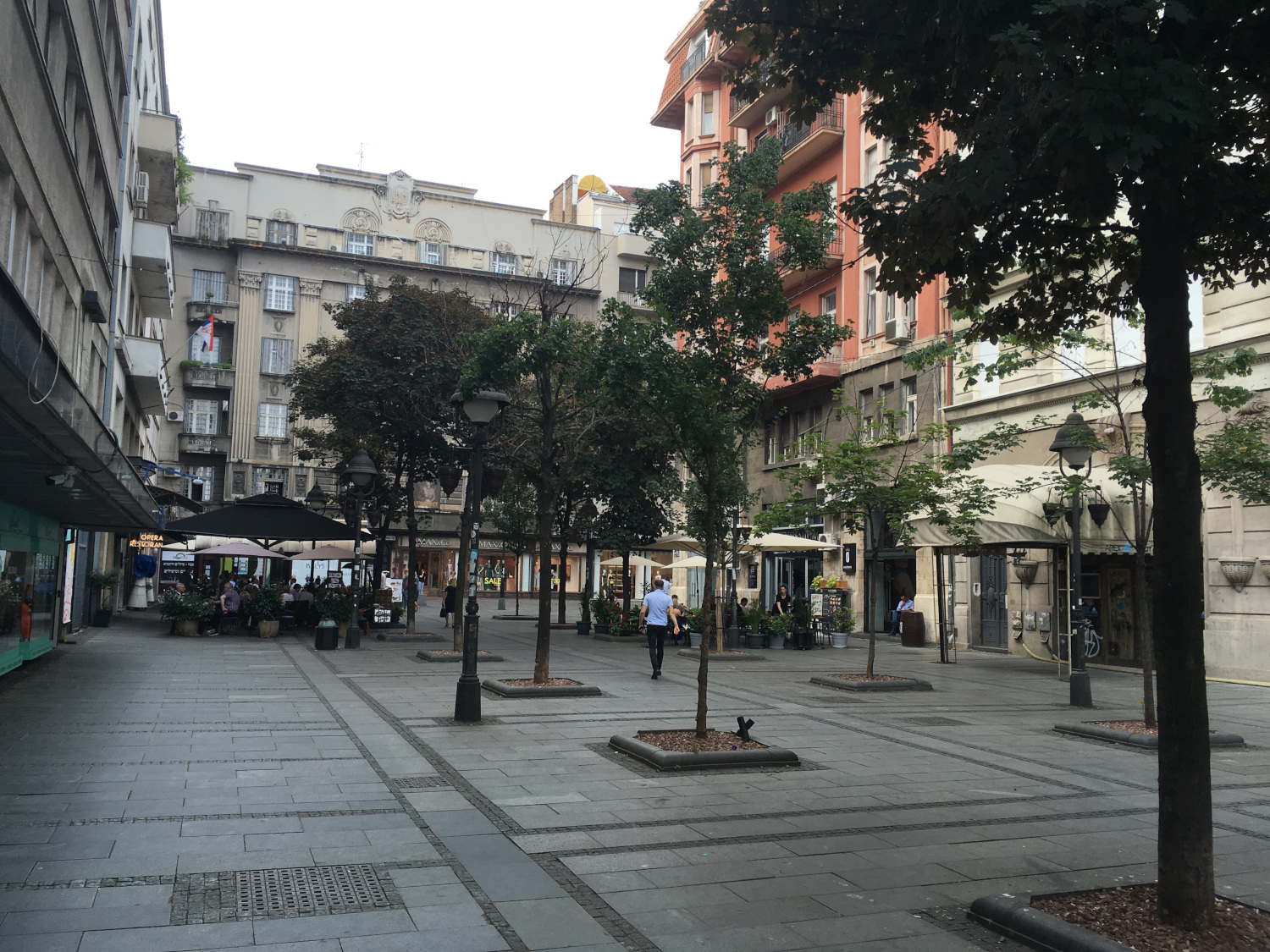 A view from Knez Mihailova street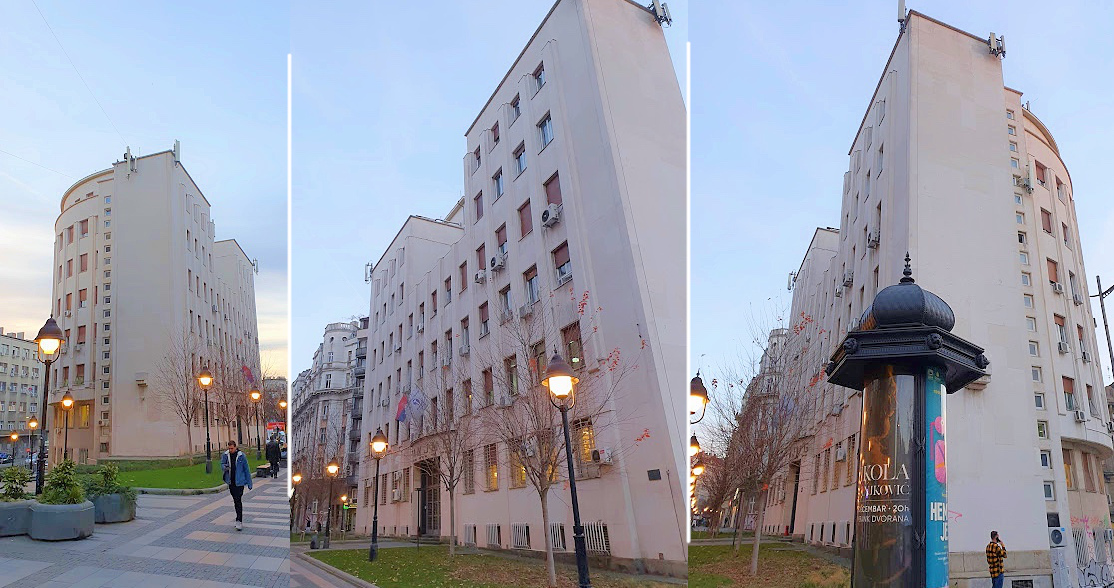 Old "Prizad" Building
This monumental building erected in 1939, in a modernistic pre-WWII architectural fashion of a totalitarian type (similar to the Italian architecture during fascist regime), was originally planned as a headquarters of the Privileged Exporting Company (PRIZAD) in the Kingdom of Yugoslavia. However, after WWII it was converted into OZNA (a communist People's Protection Agency) offices, but then in 1960's finally it was given to TANJUG (a renowned news agency) and it has been the home of their journalists ever since.
This building really stands out, and it is kind of a symbol of the whole area.