Zeleni Venac is a small district in the center of the city, located on the principal way to Branko's Bridge and New Belgrade. It is well known for its open market (called "Zeleni Venac market"), and bus station for internal transport in the city, lines that are going direction New Belgrade and Zemun.
It is just a few minutes away from Terazije fountain and square (upwards Prizrenska street), Knez Mihailova street (up Sremska street), or Topličin Venac with Vojvoda Vuk Park and monument, and the Museum of Applied Art (up Carice Milice street). It also borders with Savamala historical district.
However, this part of the city is in desperate need of reconstruction, and it is not too representative. The facades on the buildings are on decay, and overall you'll get an impression of untidiness. A stripped naked high-rise building of old Energoprojekt company, and later of Beobanka bank, just adds up to this. For several years now it stands there as a ghost, but soon, hopefully, the works on its restauration should begin.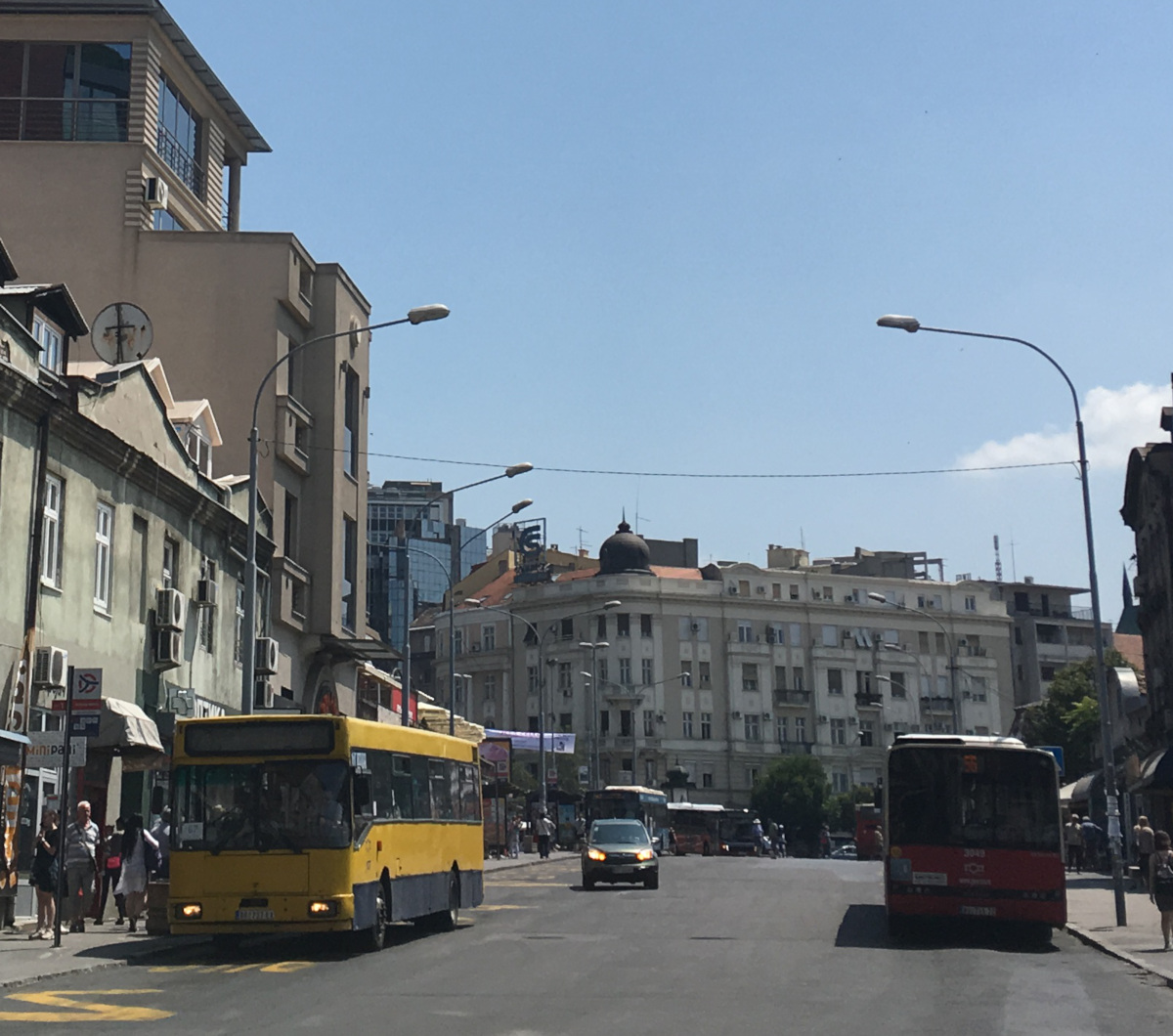 If you go Queen Nathalie street (ser. "Kraljice Natalije"), you'll croos Balkanska street, and get directly to Kneza Miloša street, Vaznesenjska Church and Belgrade Palace skyscraper in about 10 minutes. If you go down Kamenička street, you'll find yourself in Savamala historical district in a couple of minutes.
Walking down Jug Bogdanova street you'll also get to Savamala in a heartbeat. Turning left in about 100 meters, at new luxurious hotel Amsterdam which really stands out in the panorama of Zeleni Venac, you will reach one of the oldest houses in Belgrade, Manak's House, which now forms part of the Museum of Ethnography.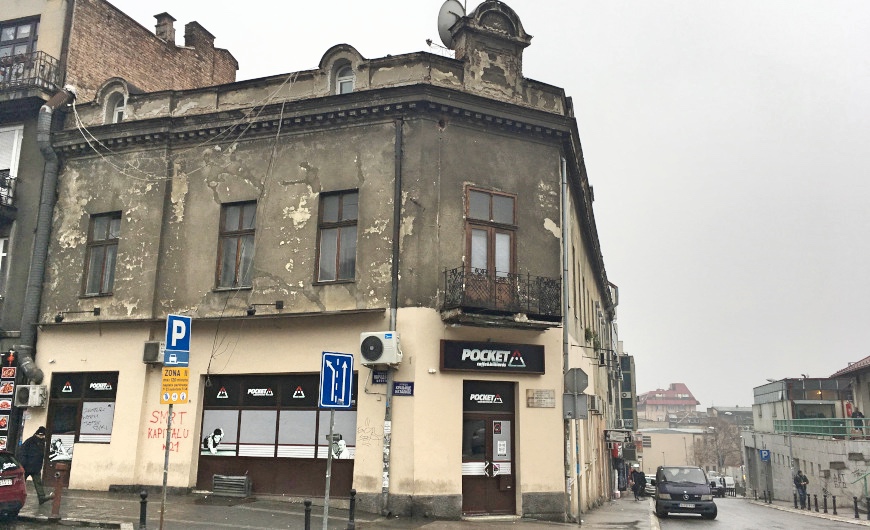 Old "Zlatna Moruna" (eng. "Golden Beluga") tavern
At the corner of Kamenička and Kraljice Natalije street there is a small one-storey house, place of great historical importance - former tavern called "Zlatna Moruna" (eng. "Golden Beluga"), where Gavrilo Princip, with his fellow patriots, planned the assasination of archduke Franz Ferdinand in 1914, which consequently led to the outbreak of the World War I (also called "The Great War"). Read more about it in a separate article.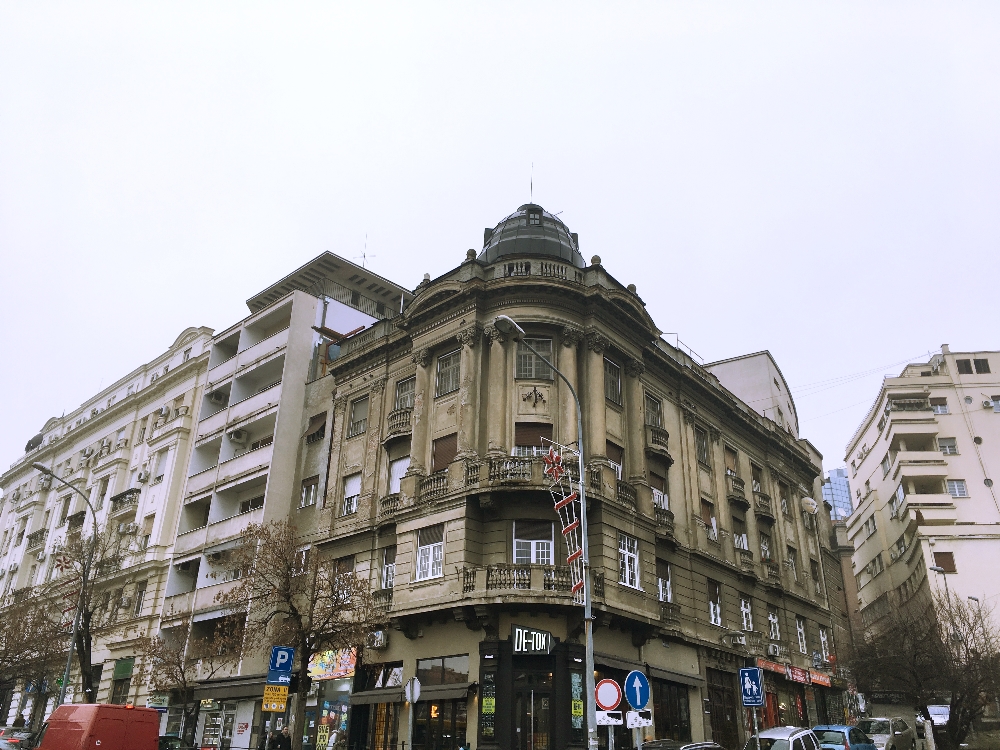 To Zlatna Moruna tavern you can easily get on foot also from Terazije square, going down Terazije Terrace, a slope that resembles to a park but in need of reconstruction. There you will see a great, modern "smart" commercial building called "B2".
If you are going by car, or taxi, passing through Terazije Tunnel you'll get to Republic square or Nikola Pašić square in less than a minute.
Zeleni Venac street goes straight from Terazije Tunnel to Branko's Bridge. The facades along the way are now being repaired and covered with advertising panels with paintings of Serbian most prominent painters, celebrating 175 years of the National Museum of Serbia, and inviting people to visiti it and admire the mastepieces of Serbian art.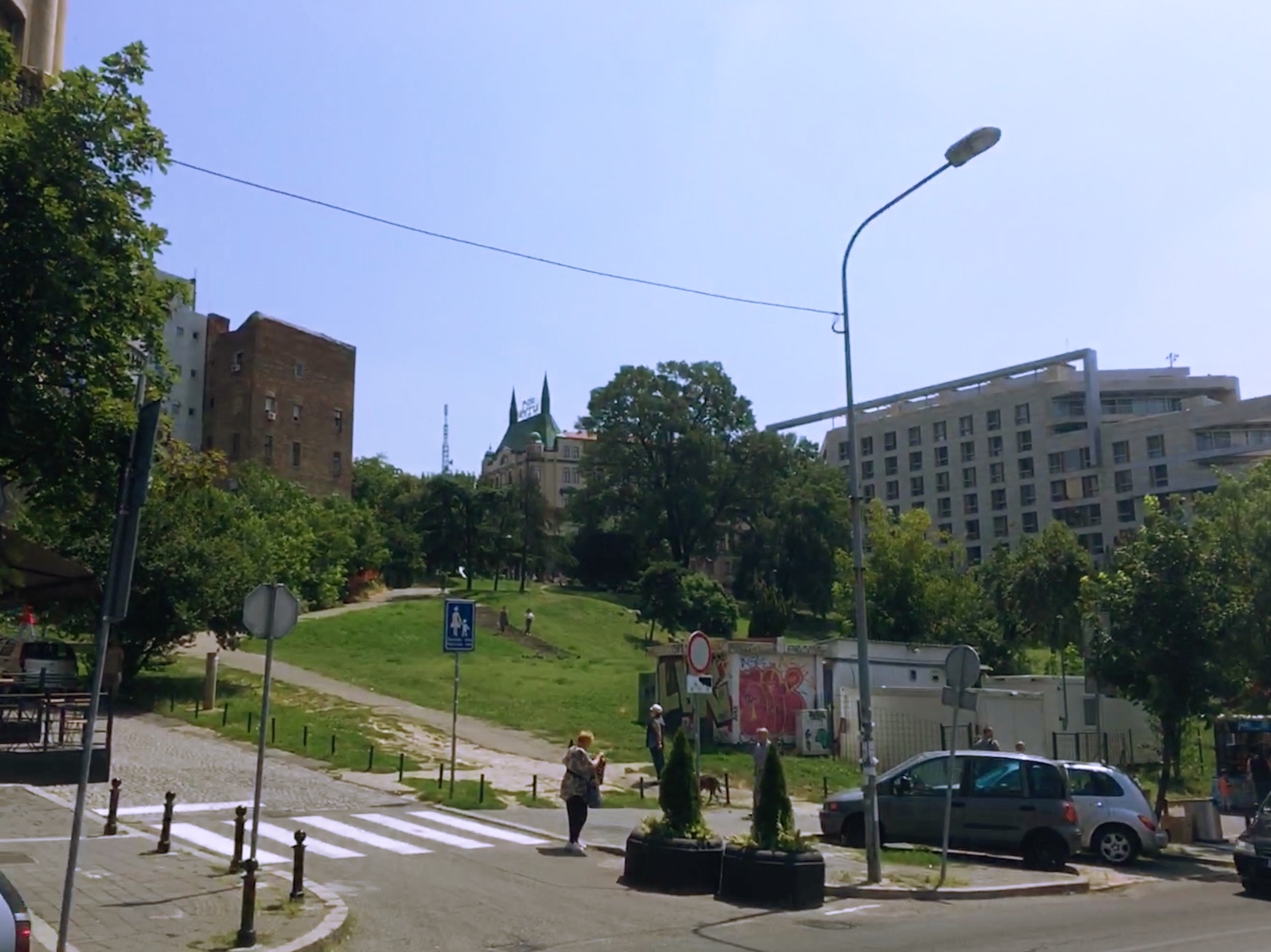 Terazije Terrace
On a small plateau, there is a McDonald's restaurant, by the public bus station.
As for the name, "Zeleni Venac", it literally means "Green Wreath", as it was the name of the tavern located on the spot of today's McDonald's. In Serbian, "Venac" (eng. "Wreath"), have a secondary meaning of circular or semi-circular street, but it is also used for designating small districts, so beside "Zeleni Venac", in Belgrade we have also street (and neighbourgoods, in a wider sense of word) of great importance called "Obilićev Venac", "Topličin Venac", "Kosančićev Venac", and "Gundulićev Venac".

Zeleni Venac farmers' market is one of the oldest open markets in Belgrade. It is well-known and easy recognizable by it checkered red and white rooftops. It dates back to mid-19th century, when this whole district slowly began to develop. And it was possible only then, when the pond was drained somewhere around 1830's. After that, beside farmers' market, a horse carriage station on the spot where today is a bus station was installed.
So, this whole neighborhood was enivisioned pretty much the way as it turned out to be. A very important public transportation point, grand open market and residential area.
It is also a very important traffic point, as the majority of people coming or going to New Belgrade has to pass through this street or district, no matter if they are driving or taking the public transportation.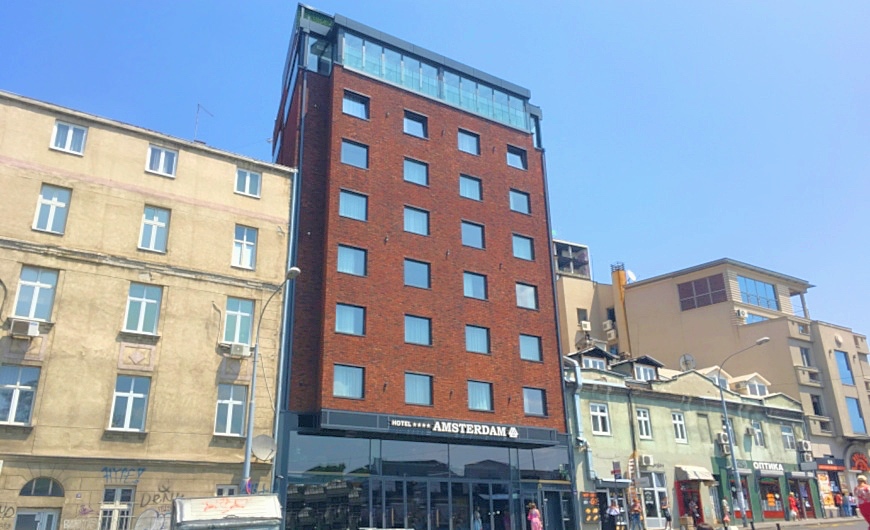 Hotel Amsterdam
Hotel Amsterdam is a new luxurious hotel recently opened in Belgrade.

Opening: 2018


Architecture: Amsterdam canal house lookalike

Location: 10, Jug Bogdanova street, Stari Grad district
This four-star hotel has 41 rooms and it is located at Zeleni Venac district, in the very heart of the old town. It offers a great Rooftop Restaurant with a perfect view on Belgrade Waterfront and river Sava. It is in the walking distance to the main pedestrian zone of the city, at Knez Mihailova street and Belgrade Fortress (10-15 minutes). Also, passing by Zeleni Venac farmers' market and taking Kraljice Natalije street, you will get to Kneza Miloša street and London square in about 10 minutes, reaching other major city landmarks easily on foot.
Web-site: https://amsterdamhotel.rs/home