Milan was born in Belgrade and lives in this city for 27 years now, in other words, all his life. He works as a bartender and he is an expert in roasting coffee beans. He studies construction engineering, and he practices Brazilian Jiu-Jitsu. When he collects enough money and earns some time-off, he likes to travel. Other than that, on a daily basis, he likes movies, playing music and hanging out with friends.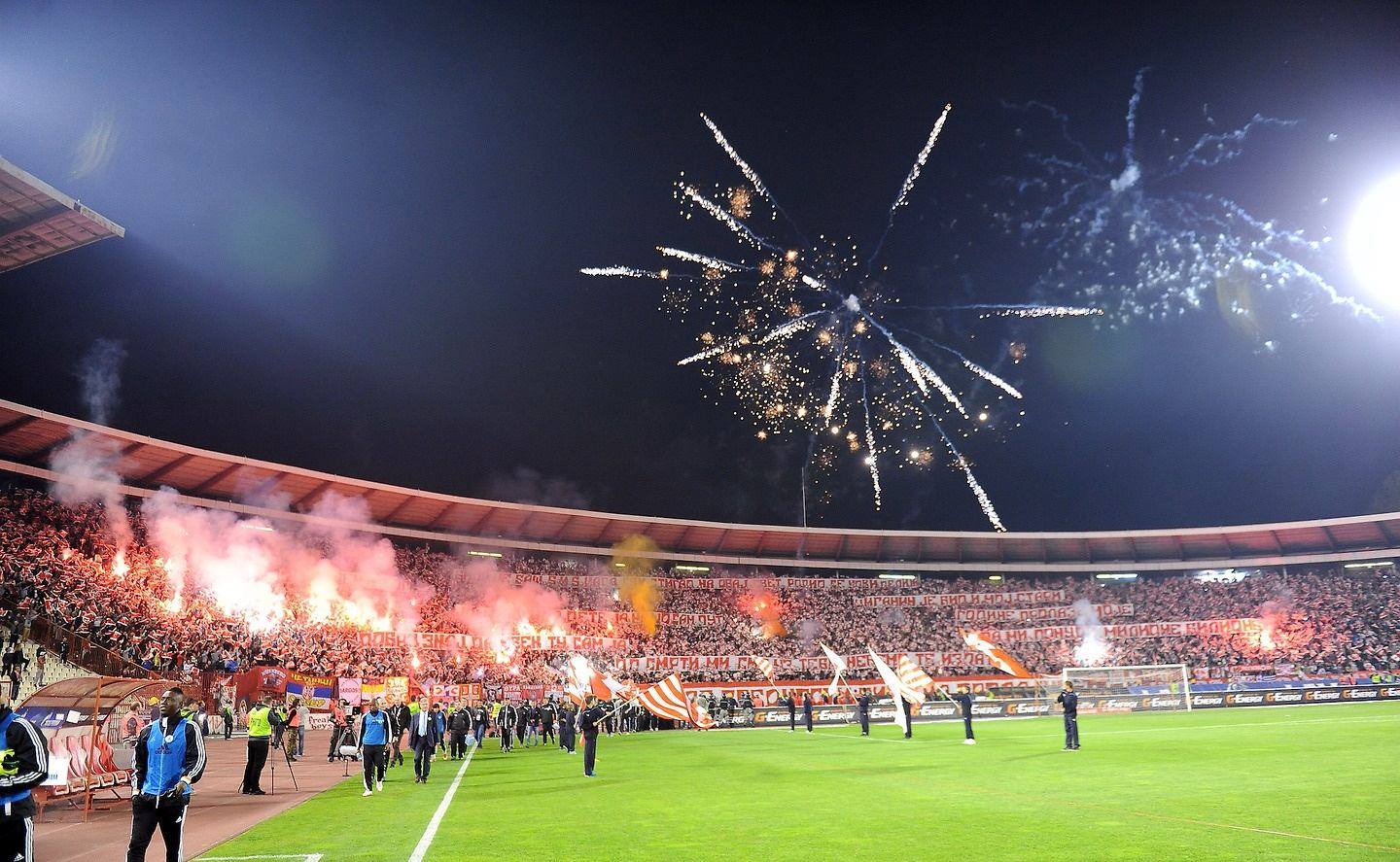 "Eternal" football derby between Crvena Zvezda and Partizan
Why visit Belgrade?
You need to visit Belgrade because people are friendly and welcoming, there are all sorts of delicious meat dishes for you to try and enjoy, foreigners are very much appreciated, and the nightlife is great. When in Belgrade, you absolutely must go and see the Belgrade Fortress, Skadarlija bohemian district, St. Sava's Church, Crvena Zvezda football match at Rajko Mitić Stadium, and Ada Lake.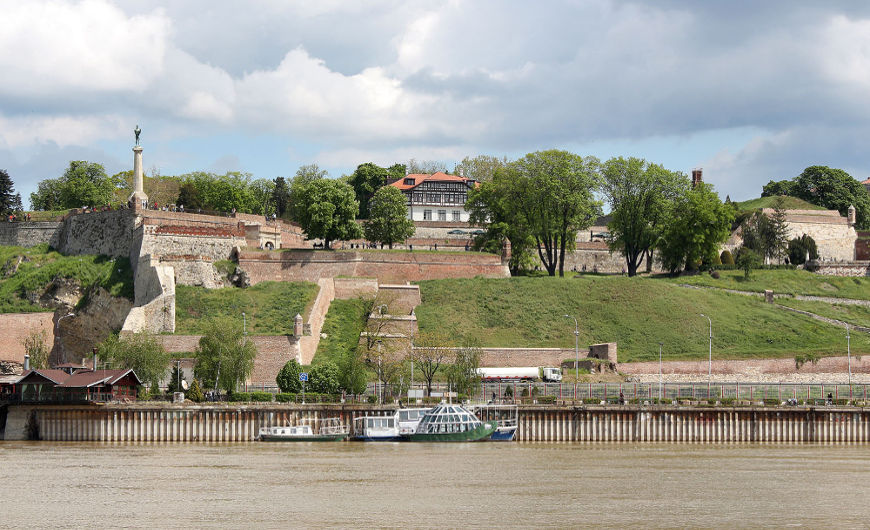 A view on Belgrade Fortress
My favorite place to eat?
I like to eat fish in "Čarda Stara Koliba" place. Roasted meat and barbecue I usually eat at "Uzelac" restaurant. And when I feel like eating some street food, I go to Outlet Pizza Di Napoli.
Describe those places.
"Čarda Stara Koliba" is a riverboat located at Ušće (the confluence of rivers) and overlooks Belgrade Fortress. The kitchen is placed right in the center of the restaurant so you can observe the cook while he is preparing your meal. But me, personally, I prefer sititng on the terrace. At "Uzelac" restaurant I guarantee that you will try the best barbicue in the city. It is located at Belgrade Hippodrome, and after lunch you can even do some horseback riding. If you don't overeat, that is. And pizzeria Di Napoli has the best pizzas, pleasant staff and Italian disco pop.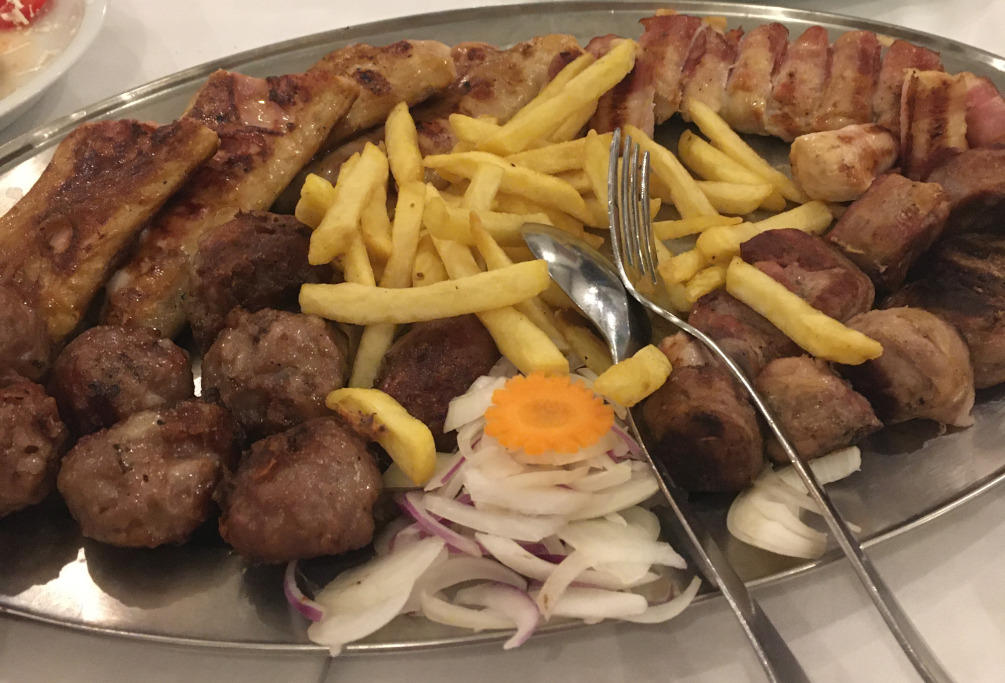 Typical Serbian barbecue
Typcal local food?

"Stepin Vajat" grill fast food, pizzeria "Bucko" and "Šiš Ćevap" grill fast food are the places where every citizen of Belgrade most surely has eaten at least once.
Where to meet the locals?

"Brodić" is the riverboat located behind Belgrade Fair, at river Sava, close to new Ada Bridge. You enter from the promenade, and from the outside it doesn't look much, actually it looks barely functional. Inside, everything is very simple (but not very practical, though), people are drinking domestic and foreign beers, and eating delicious and crunchy pizzas.
This is my favorite place to hang out with friends and drink beer on a hot summer days. It is relaxing, and people who frequent this place are easygoing. Other than that, I can recommend "Family Cup", a place in New Belgrade, where the best coffee is served. It is a small, simple joint in a style of a Parisian Caffee, where they play some quality jazz. "Przionica D59B" coffee shop is an urban place in Dorćol district, with excellent coffee. Mostly locals are coming, and sometimes have matinees.
Last but not least, I recommend you to visit "Aleksandar Ski Staza" coffee bar and restaurant on the top of Košutnjak wood, with a nice view on the city.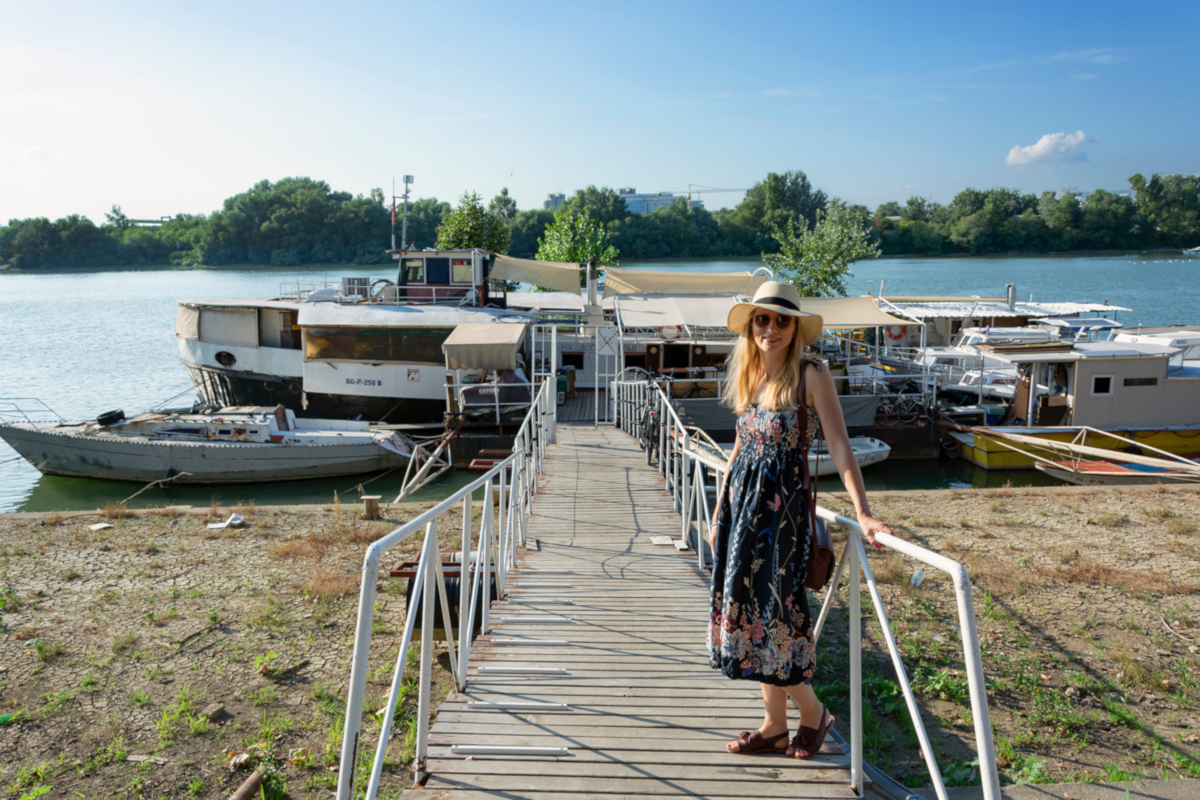 Riverboat "Brodić" (photo courtesy of Katia Yakovleva)
My favorite nightclub?

"Sinnerman Club" is a jazz/blues/rock club which is placed at the top of the building at Nikola Pašić square, in the very center of the city. There are always good music bands playing, there is food, beer, and a nice view on the city.
"Barutana" is a place for rave and techno parties. It is located between the walls of Belgrade Fortress, under the open sky. In the end, "Le Petit Bistro" is a place in Vračar district, with a nice ambience, good food, and easy relaxing music.
Where to drink good coffee or tea?

"Family Cup" is a coffee shop where they make the best traditional Italian espresso, 100% from arabica coffee beans. There you can also buy various kinds of minced coffee and top quality tea from all over the world. "Przionica D59B" speciality coffee concept is a place where they roast and serve fresh coffee, especially for sour coffee lovers.
Your favorite event?
I could say it is Belgrade Beer Fest, one of the largest music festivals in the region. Other that that, Belgrade Night Market is nice too.
Taxi or other local transport?

Rent-a-Car, some smaller car because often it gets very hard to park in the center of Belgrade. The most intense traffic is from 4pm to 6pm. There is also a Car:Go app for ordering a ride (something like Uber), you can see the distance and the price, and everything is very clear.
Keep away of....?

... being in the middle of a traffic jam from 4pm to 6pm.
Things to do in Belgrade during the summer?

Visit Ada Lake, you can swim there, relax, have a nice drink in one of many bars and restaurants, and there is live music at night.
Follow Milan Čiča >>> Instagram