We organized a quick Q&A with Ruth, who was in Belgrade serving as a volunteer for refugees.
Q: Did you know something about Belgrade before you came here?
A: I knew very little about Belgrade before I came here. Because the main reason for my trip was to volunteer with refugees, I had read mostly about their situation here rather than anything about tourism. My brother had spent some time here a few years ago and had loved it, so that was the only information I had.
Q: What did you expect to find here?
A: I don't think I had many expectations. I was focussing on my volunteering so I think my expectations were all built around what I thought their living conditions might be like.
Q: What is the first thing you've noticed in Belgrade?
A: The first thing I noticed in Belgrade was that the Christmas lights were still up. I arrived in Mid-February (2017) so I thought that was really funny.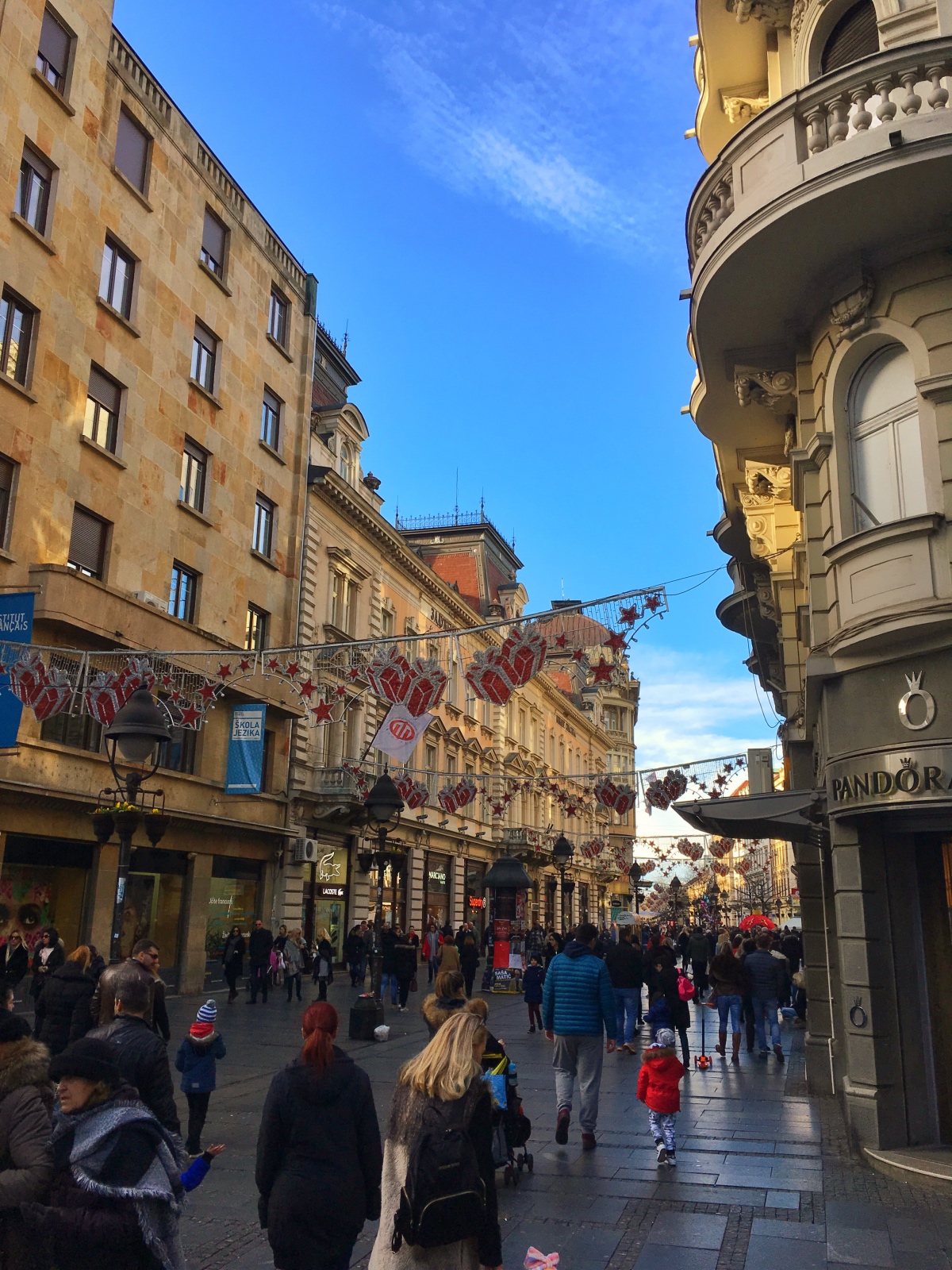 Q: Describe Belgrade in one emotion (describe the emotion, if Belgrade was a feeling, what it would be?).
A: Hope. I think everyone that I met in Belgrade has a really positive outlook and they all look to the future.
Q: What you dislike about Belgrade?
A: People walk really close to you. I felt a little uncomfortable sometimes when people on the street were almost touching you, even though there was plenty of space to keep their distance. At first, I was really concerned about safety but then I realized that there are just different ideas of personal space.
Q: Compare Belgrade to your native city. What are the advantages/disadvantages?
A: Belgrade is a little bit like Dublin because it's a very sociable city. People are always out and about, enjoying each other's company. The difference, I think, is that the cost of living in Belgrade in prohibitive for people earning money in Serbia. In Dublin, though it's expensive, it's all relative and pay is pretty good.
Q: What do you think about people in Belgrade?
A: All the people I met in Belgrade were really friendly and welcoming. I was very impressed that so many people spoke english and made an effort to talk to me.
Q: Could you live in Belgrade?
A: I don't think I could live in Belgrade because the language barrier would be quite difficult and also if I had to work in Belgrade, I would find it very difficult to live on low wages.
Q: Name one city anywhere in the world you think is similar to Belgrade (no matter if you have visited it or not, give us your impression).
A: Belgrade reminded me of Bratislava. It's got a lot of similar influences and they both have good nightlife.
Q: What was your most memorable moment in Belgrade?
A: I was volunteering with refugees so one of my most memorable moments was spending an afternoon with them at 'The Barracks' and being treated so well. They were so welcoming and kind, offering me what they had, even though it was so little. 
Away from the volunteers, though, I had a great night out in "Muha Bar" listening to a great blues band and hanging out with new friends.
Q: Would you return to Belgrade (express that probability on a scale from 1 to 10).
A: I would possibly return to Belgrade, but it would most likely be to work with refugees again rather than on a holiday. On a scale of 1-10 it's around a 5.
Find Ruth at http://www.ramblingruth.com
or on Facebook http://www.facebook.com/ramblingruthblog