We organized a quick Q&A with Holly, a British born Sydney based travel photographer, who experienced Belgrade in person and quite vividly through her camera.
Q: Did you know something about Belgrade before you came here?
A: I was 22 when the Kosovo war broke out, and vividly remember the harrowing images on TV. The only other thing I knew about Belgrade (or Serbia) was, 'Exit' music festival.
Q: What did you expect to find here?
A: Just before my month-long visit to Belgrade. A good friend told me about the up-and-coming food-scene. Being a foodie, this was music to my ears. I was also looking forward to experiencing a 'splav', for the first time.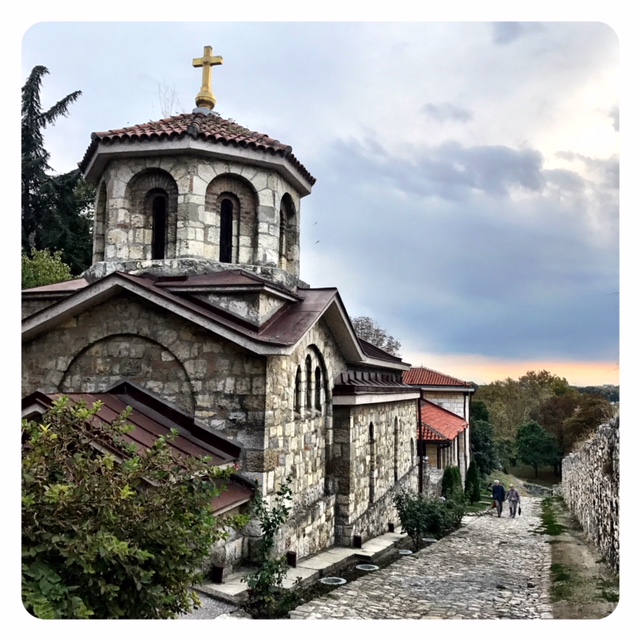 Church of St. Petka at Belgrade Fortress (photo courtesy of Holly)
Q: What is the first thing you've noticed in Belgrade?
A: The first thing I noticed was Belgrade's Fortress. We drove passed the Fortress before arriving at our apartment in Dorćol. I remember arriving on a sunny Autumnal day. The contrast of the fortress' grey stones against the bright blue sky, and green and golden leaves from the surrounding trees, was quite the welcome!
Q: Describe Belgrade in one emotion (describe the emotion, if Belgrade was a feeling, what it would be?).
A: 'Surprising'.
I was surprised at how diverse the food scene was, how accessible everything was, and how quickly I fell in love with Belgrade as a city.
Q: What you dislike about Belgrade?
A: The smoking in bars. I really struggled with this.
Q: Compare Belgrade to your native city. What are the advantages/disadvantages?
A: My native city - London, and Belgrade, have a handful of similarities, however, it's hard to compare given the scale of London, not to mention it's rich history and incredible architecture – both old and new. They do however share their fair share of street-art.
What surprised me about Belgrade, was how safe I felt, walking around at night. Unlike parts of London. What I enjoy about both cities is their endless, year-round nightlife options. That and a huge variety of food establishments. From fine dining, to mid-priced restaurants. Belgrade wins, hands down when it comes to value for money!
Q: What do you think about people in Belgrade?
A: Everyone was wonderfully friendly, and helpful to me. From the locals I came into contact with, in bars and clubs, to the waiters and waitresses in cafes and restaurants. Yes, you'd get the odd rude person, but you get that in any big city.
Q: Could you live in Belgrade?
A: Absolutely! I really enjoyed my month in Belgrade. If only café/restaurant owners would push smokers outside!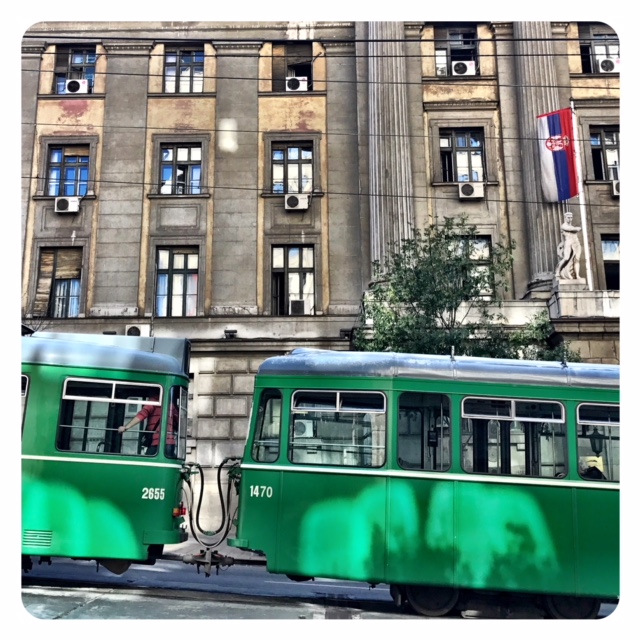 A detail from Belgrade (photo courtesy of Holly)
Q: Name one city anywhere in the world you think is similar to Belgrade (no matter if you have visited it or not, give us your impression).
A: It has a similar, alternative-feel to that of Berlin.
Q: What was your most memorable moment in Belgrade?
A: The food. I had so many good meals in Belgrade. Highlights were; iSTOK (Vietnamese), Casa Nova (Italian), Red Bread (wonderful café) and the most amazing duck meal at Podrum!
Q: Would you return to Belgrade (express that probability on a scale from 1 to 10).
A: 10.
Follow Holly Stanton >>> instagram
Find Holly at http://www.hollystantonphotography.com