We organized a quick Q&A with Luci, our friend from Buenos Aires, Argentina, currently residing in Monza, Italy, who was in Belgrade on business over the first weekend in January.

Q: Did you know something about Belgrade before you came here?
Luci: No, nothing special, just the basics. I didn`t want to explore the internet prior to my arrival because I wanted to be free of any prejudice and feel the city with pure heart.
Q: What is the first thing you've noticed in Belgrade?
Luci: Actually, I`ve noticed two things. First, the snow, because we hardly get any snow in Buenos Aires. The other thing is my taxi driver who took me from the airport to my hotel. The guy was really great, so nice, "muy buena gente" (esp. for "good, honest man").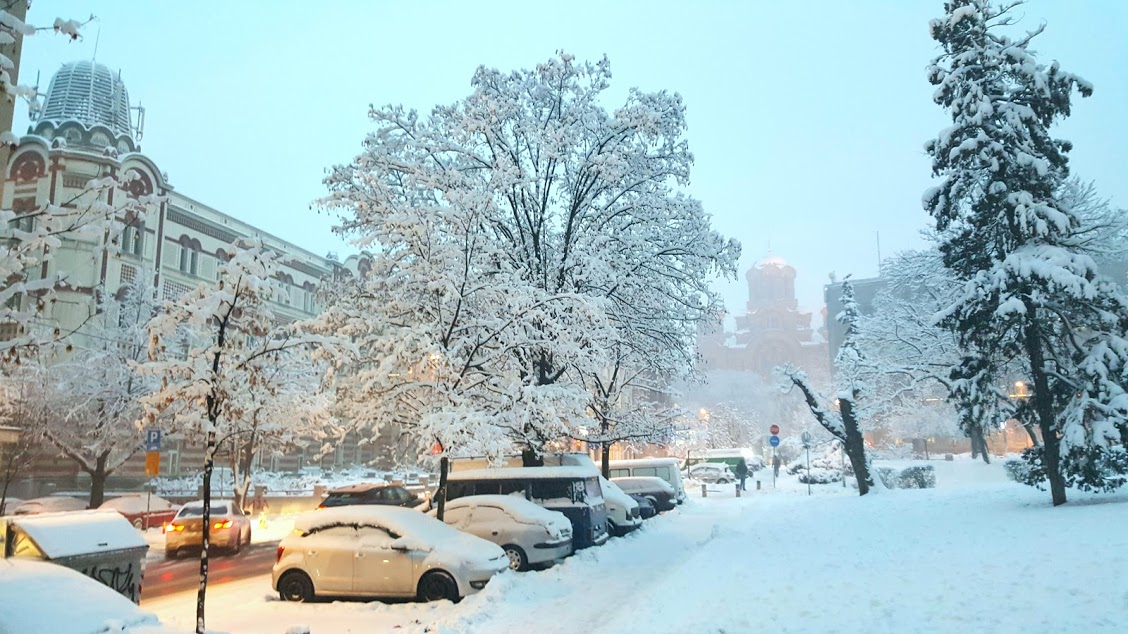 A view on St. Mark's Church from Kosovska street
Q: Describe Belgrade in one emotion.
Luci: Exciting.
Q: What you dislike about Belgrade?
Luci: It`s not that I dislike but it bothers me when I find myself in a company of people speaking foreign language, and between themselves they are speaking in their native language so I cannot understand what they are saying. I may think that they are saying something bad about me and it can be offensive. In Argentina, if you have someone in a group not speaking Spanish, everybody is speaking English, all the time, so the person doesn`t get offended. It is in our culture to pay attention to these things. And here the people doesn`t care about it, if they are not speaking directly to me, they are talking in Serbian and even though I am sure that they do not mean anything bad, I am not comfortable with that. So, maybe you can pay more attention to this when you find yourself in a company of foreigners.
Q: Compare Belgrade to your native city. What are the advantages/disadvantages?
Luci: Actually, in Belgrade I feel as I was at home. I think Buenos Aires and Belgrade are similar in a sense of an overall atmosphere in the city. The people look alike, and I think the way of life is more-less the same. I am living in Monza, Italy, right now, and my friend told me that I might find it strange here, because it is different from the Western Europe's standard and thinking. But he forgot that I am from Argentina, and here I feel totally relaxed and natural. On the other hand, Buenos Aires is much larger city and that can be an advantage, but also a disadvantage. Belgrade is nice and cosy, not too big, not too small.
Q: What do you think about people in Belgrade?
Luci: The people are great, so polite, and so nice. It is really incredible and I will tell that to all of my friends.
Q: Could you live in Belgrade?
Luci: Definitely.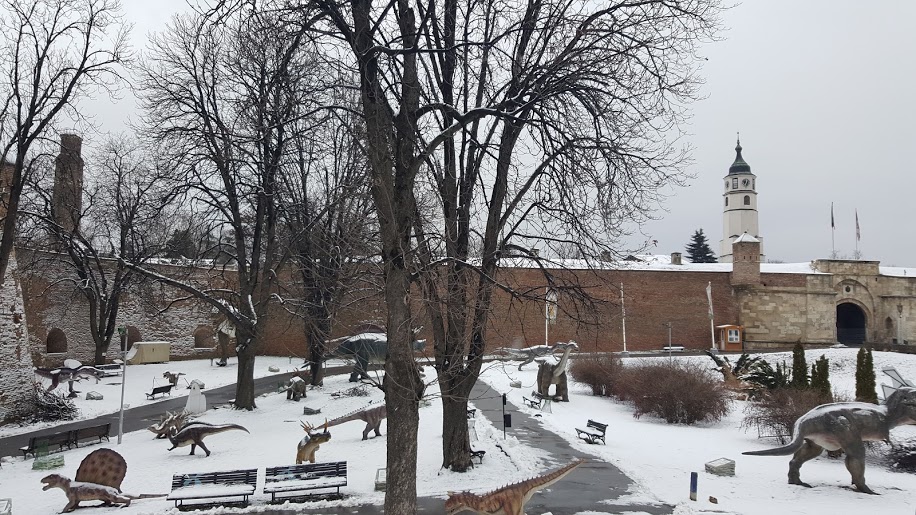 Belgrade Fortress
Q: Name one city anywhere in the world you think is similar to Belgrade (no matter if you have visited it or not, give us your impression).
Luci: When I think of it now, it reminds me of Innsbruck, in Austria. The scenery, the river, the architecture. But the people, no. There, the people are much more rigid. Just the looks of the city.
Q: What was your most memorable moment in Belgrade?
Luci: The people, definitely.
Q: Would you return to Belgrade (express that probability on a scale from 1 to 10).
Luci: 10!